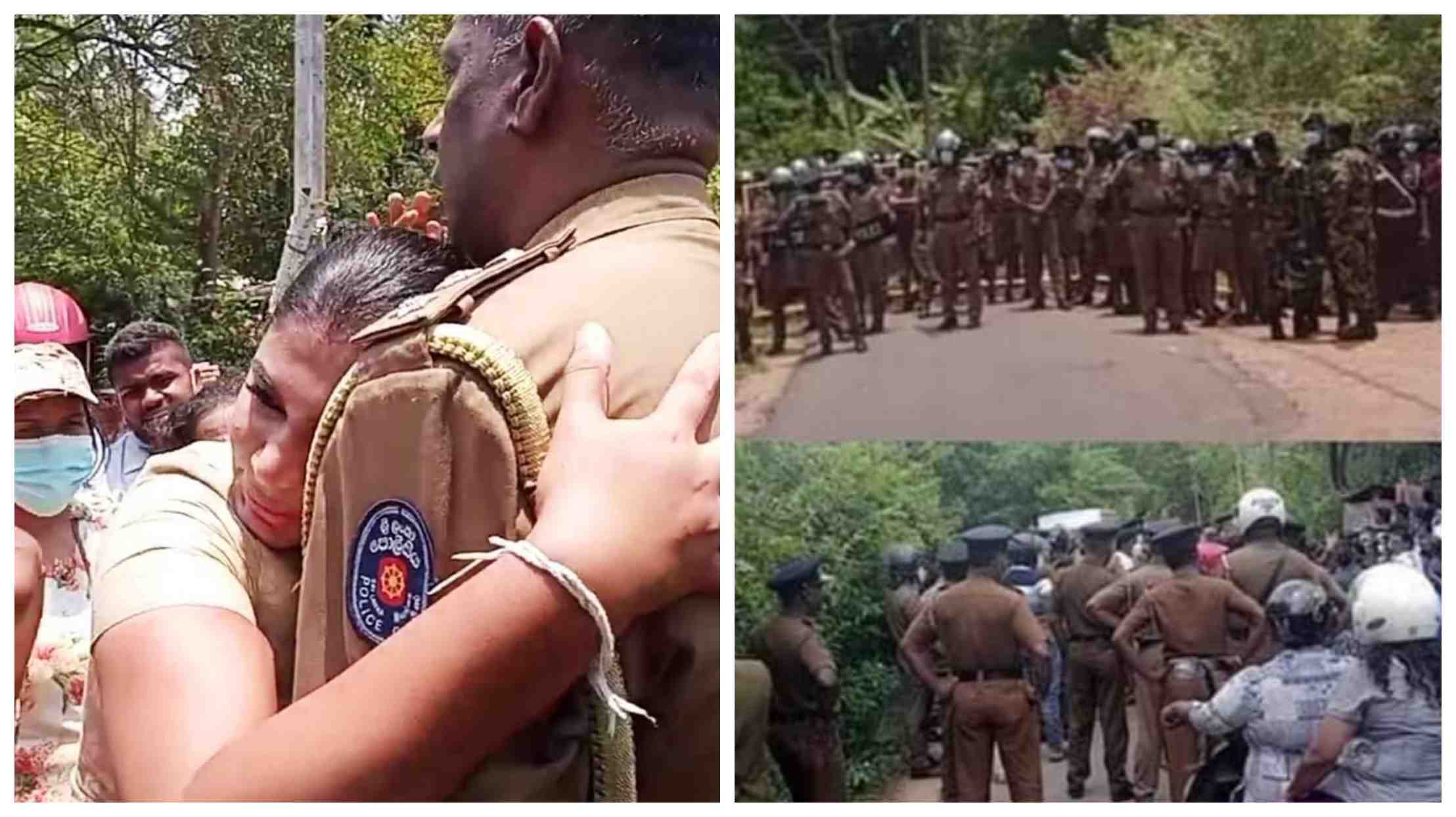 A tense situation was reported near the residence of popular fortune teller 'Gnana Akka' in Anuradhapura earlier today.
SJB member Hirunika Premachandra lead a group of supporters to Gnana Akka's shrine in Anuradhapura where the group was stopped by the Police.
Video footage showed Hirunika questioning a senior Police officer on what basis police protection is provided to Gnana Akka, and if she is a politician.
Images shared in social media showed extensive police protection provided in the area, after SJB members tried to march towards the fortune teller's house. (NewsWire)