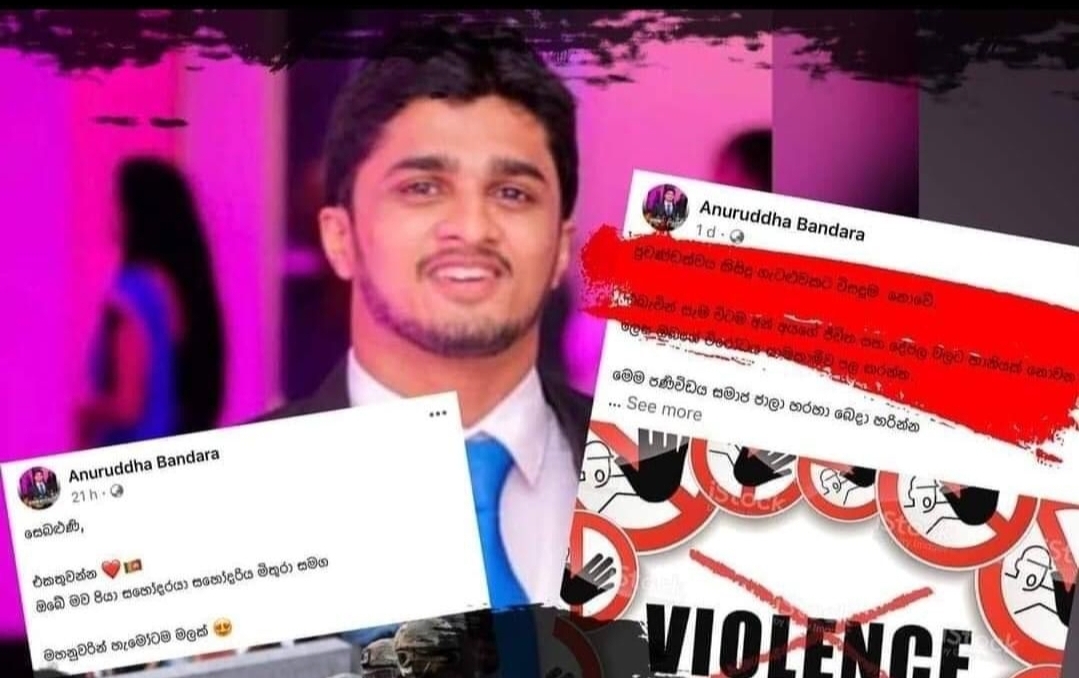 Update : https://www.newswire.lk/2022/04/02/missing-activist-anurudda-bandara-in-police-custody/
Sri Lanka Young Journalist Association has written to Human Rights Commission urging them to immediately intervene to find missing youth activist Anurudda Bandara
Full Letter 
The President,
Human Rights Commission, Sri Lanka
About a Missing Person,
It is reported that people/officials identified themselves as police officers from Modara Police have arrested young activist named Anurudda Bandara, early morning today (2nd). When inquired from the OIC of the Modara police, he denied making such an arrest.
However the father of the victim stated that he was told by the Crime Division of the Modara police that they have taken his son for "some work" .
We urge you to intervene in this matter swiftly.Your kind cooperation in this matter is highly appreciated.
Sri Lanka Young Journalists' Associaiton