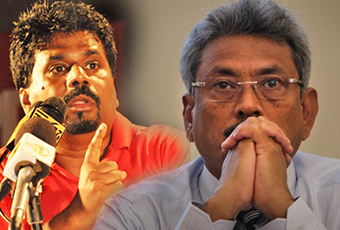 The Janatha Vimukthi Peramuna (JVP) has turned down the invitation by President Gotabaya Rajapaksa to form an all-party interim Government.
JVP Leader Anura Kumara Dissanayake announced that the party refuses to accept Cabinet Ministerial posts offered by the President.
He further said the party is of the view that they will not join the President or Prime Minister in forming any interim, short-term, or all-party government structure.
"President Gotabaya Rajapaksa must tender his resignation first. Thereafter, we can discuss a system to manage this crisis. Then an election can be held and a Government approved by the public can be appointed, " he said. (NewsWire)