by Hamza Hanifaa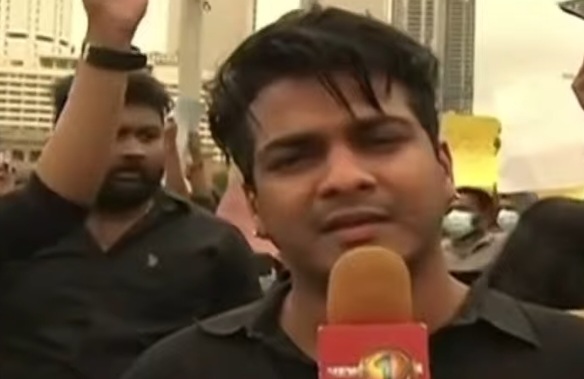 The solution to the current national crisis is to send President Gotabaya Rajapaksa to prison, and not home, Sri Lankan singer Shihan Mihiranga said today.
Mihiranga said that the family members of the Rajapaksa clan must also not be allowed to leave the country.
He said the Rajapaksas and their immediate family must remain in the country until every cent taken by them is repaid.
Stating that the Rajapaksas have always fled the nation and escaped such crises previously, Mihiranga said they should not be allowed to escape the current crisis.
He said the public must work to take these peaceful protests to a level where the Rajapaksas cannot escape from the situation.
"Keeping them here in this country is our victory, if not we have failed in this struggle," Shihan Mihiranga pointed out.
The Sri Lankan singer called on the public to continue the protests and if possible keep at least five of the Rajapaksas in the country until a solution is reached.
He made the appeal while participating in a public protest underway against the President and his regime in Colombo (NewsWire)