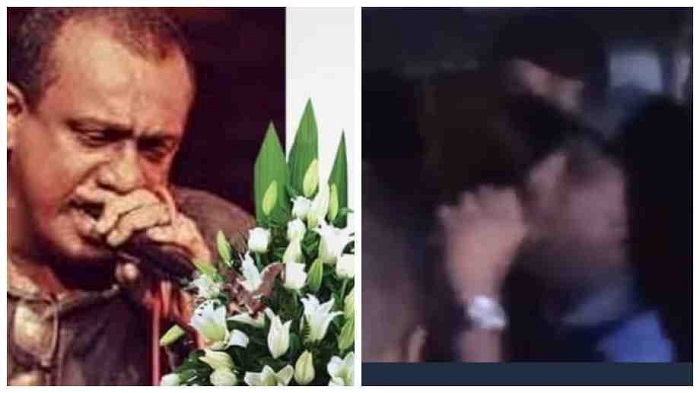 Sri Lankan hip/hop Rapper Shiraz aka Rude Bwoy has passed away while participating in the "Go Home Gota' public protest held at the Gall Face Green in Colombo against the President and his Government. 
Shiraz had performed Bob Marley's 'Get up, stand up' to entertain the protesters yesterday and had collapsed nearly two minutes after ending the song.  
The rapper was pronounced dead while being transported in an ambulance to a nearby hospital. 
It is reported that Shiraz aka Rude Bwoy had passed away due to a sudden heart attack. (NewsWire)
Shiraz Shiraz ගේ අවසන් ගායනය

Get up, stand up
Stand up for your right

නිවන්සුව ලැබේවා… ❤️ 😢 pic.twitter.com/FB4Zib5JDR

— Shehan Madawa 🇱🇰 (@shehanmlive) April 12, 2022