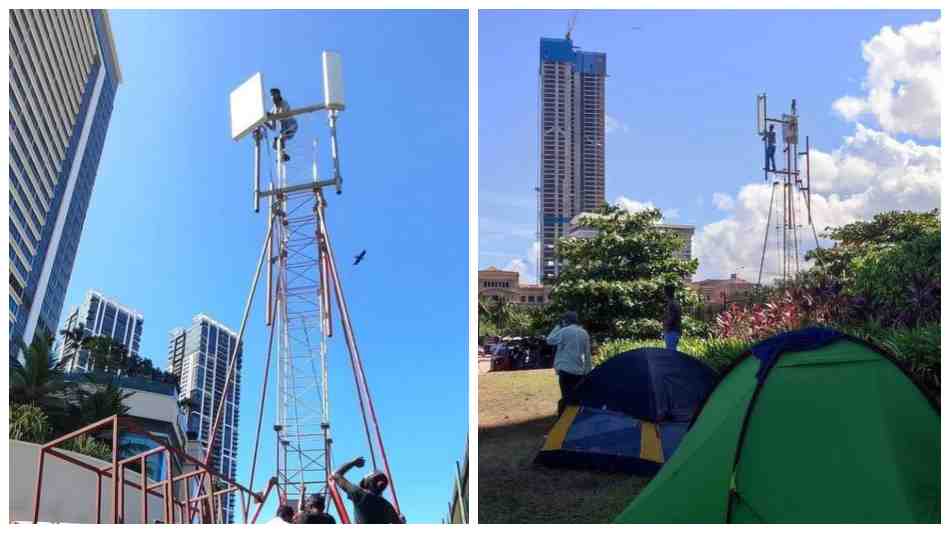 Dialog Axiata PLC has issued the following note it's subscribers over the newly installed 20ft Face pole antenna structure at Galle Face Green as a solution to network congestion
April 15th, 2022 :
Notice To Our Valued Subscribers
In the light of speculation circulating on social media with respect to the installation of a 6m (20feet) pole antenna structure in the Galle Face area, Dialog wishes to confirm that the said installation has been carried out by the company.
The initiation of the said installation is one of the network solutions being implemented to alleviate the network congestion in the area experienced by our valued customers.
Capacity augmentation and quality of service improvement initiatives, in response to customer feedback, are carried out by the company as part and parcel of its daily operations.
This installation has been submitted for the approval of Telecommunications Regulatory Commission of Sri Lanka (TRCSL) and the activation of the augmented capacity will follow the receipt of TRCSL approvals.