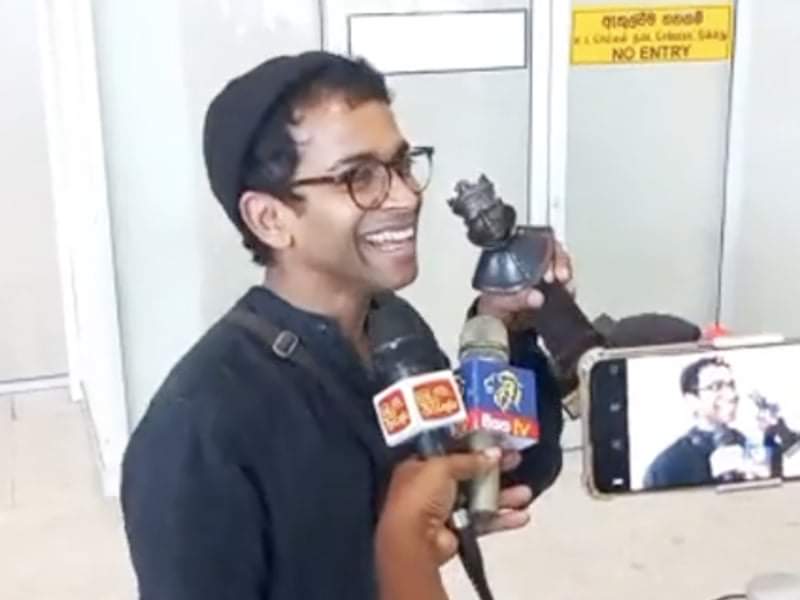 UK-based Sri Lankan actor Hiran Abeysekera who recently won the best actor award at the 2022 Olivier Awards arrived in Sri Lanka today.
Upon his arrival, actor Hiran Abeysekera said he will be attending the peaceful public protest underway at the Galle Face Green in Colombo.
Speaking to reporters, Abeysekera said even though he was happy to win an award, he arrived in Sri Lanka in person, to support the citizens in their peaceful protests.
Hiran Abeysekera recently won the award for best actor for the stage adaptation of 'Life of Pi'.
Life of Pi, based on the Booker Prize-winning novel, was named the best new play and scooped several technical prizes.
In a touching speech, the show's star Abeysekera paid tribute to his home country of Sri Lanka, which he said was going through a "tough time now… I think of you and wish I was there with you". (NewsWire)