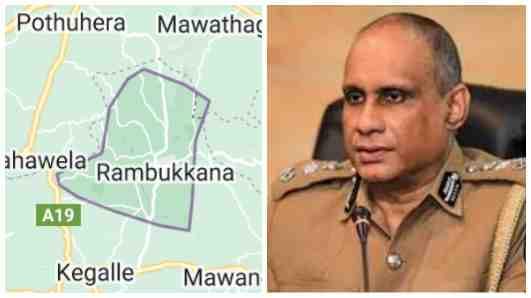 The Inspector General of Police (IGP) has revealed that the Police had to use minimum force against the protesters in Rambukkana today.
In a statement, the IGP said that the Police resorted to minimum force to prevent a group from setting fire to a Bowser with 30,000 litres of fuel.
The measures were taken to prevent huge damages that may have been caused as a result, he further said.
The IGP also said that steps are being taken for a Police Headquarters level investigation to ascertain if the Police had used excess force when dispersing protestors at Rambukkana.
1 person has died and several people are in a critical condition after the Police opened fire to disperse a group of protesters who were engaged in a peaceful protest demanding for fuel.
Meanwhile, video footage shared by protesters in Rambukkana shows the public attempting to put out a fire that had erupted at a fuel station in Rambukkana.
Video footage shows a group of protesters putting out a fire at the Rambukkana fuel station pic.twitter.com/UANVRARzno

— NewsWire 🇱🇰 (@NewsWireLK) April 19, 2022