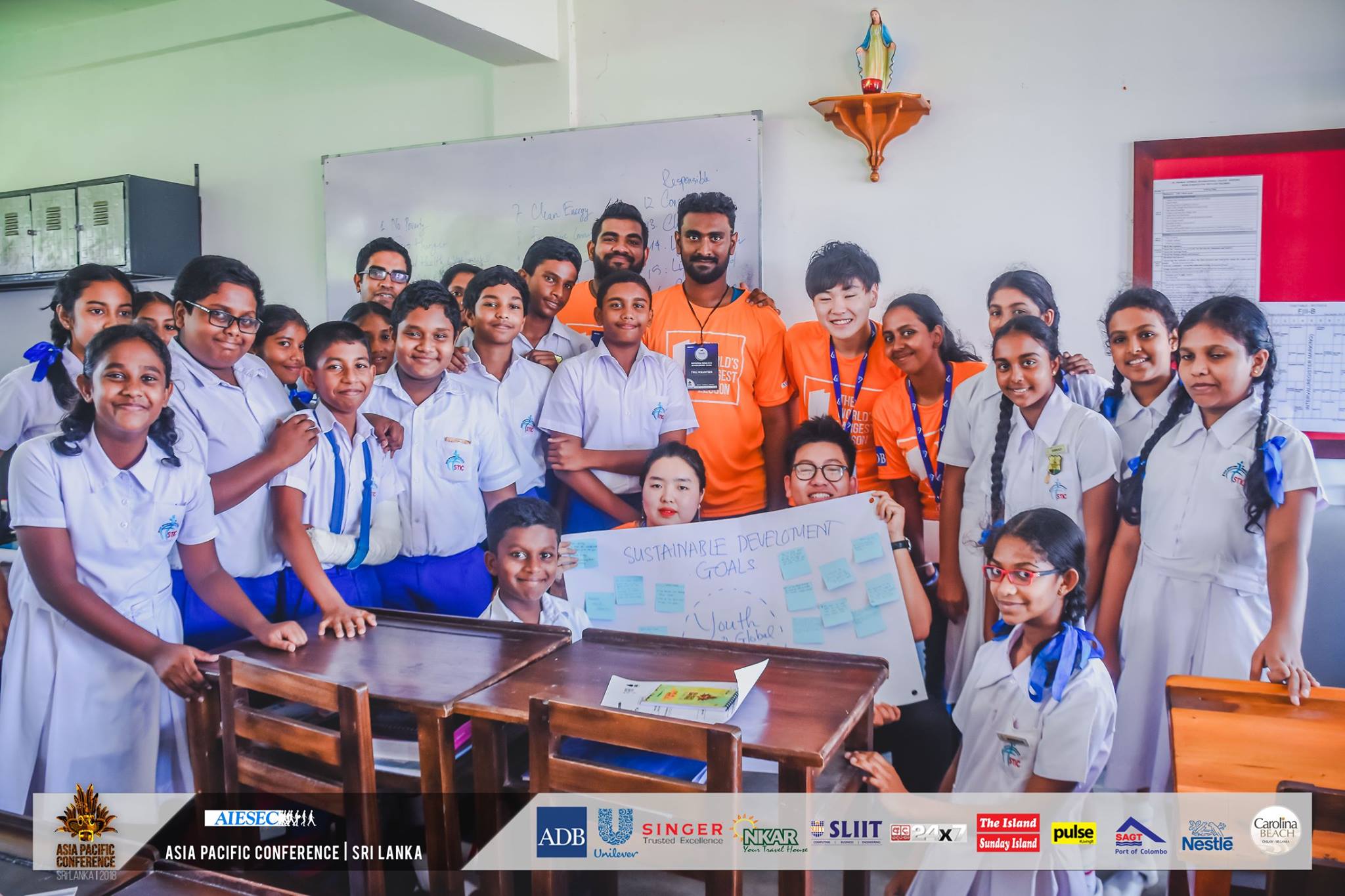 The world is in an urgent need of leaders with values and standards who are true to themselves.
Youth For Youth, an initiative that truly believes to cater to this burning need is AIESEC Sri Lanka's largest youth leadership upscaling project yet, recognizing 27 years of AIESEC excellence in delivering impactful leadership experiences for the country's youth. The project, which takes place in May, brings together over 100,000 youth from 25 districts across the island, including school students, university undergraduates, students from higher educational institutions, and in general, youth between the ages of 18 to 30 to interact with well-known corporate personalities, public figures, media, and foreign undergraduates in the same age range to deliver a well-defined, timely leadership lesson for life, delivered by youth, for youth!. The Youth For Youth will evolve into one of the recently conducted largest volunteer mobilizations in Sri Lanka by AIESEC, which will include a youth forum for young leaders to voice out their opinions on hurting topics for youth followed by an awareness series based on the importance of youth leadership at this critical juncture in world history, activity based leadership simulation lessons for schools, higher education institutions and as well as the launch of school LEAD clubs to expand the AIESEC network and nurture young Sri Lankan leaders from an early age, as a sustainable solution to fulfill the nation's leadership requirement. As a responsible organization dedicated to the advancement of youth in the country, AIESEC Sri Lanka has recognized the critical role it plays in empowering every young person to take more action and lead the change that the entire world so desperately needs right now. As a result, even in difficult circumstances, AIESEC Sri Lanka stands strong by resonating with AIESEC's real ideology of "building youth leadership in challenging situations."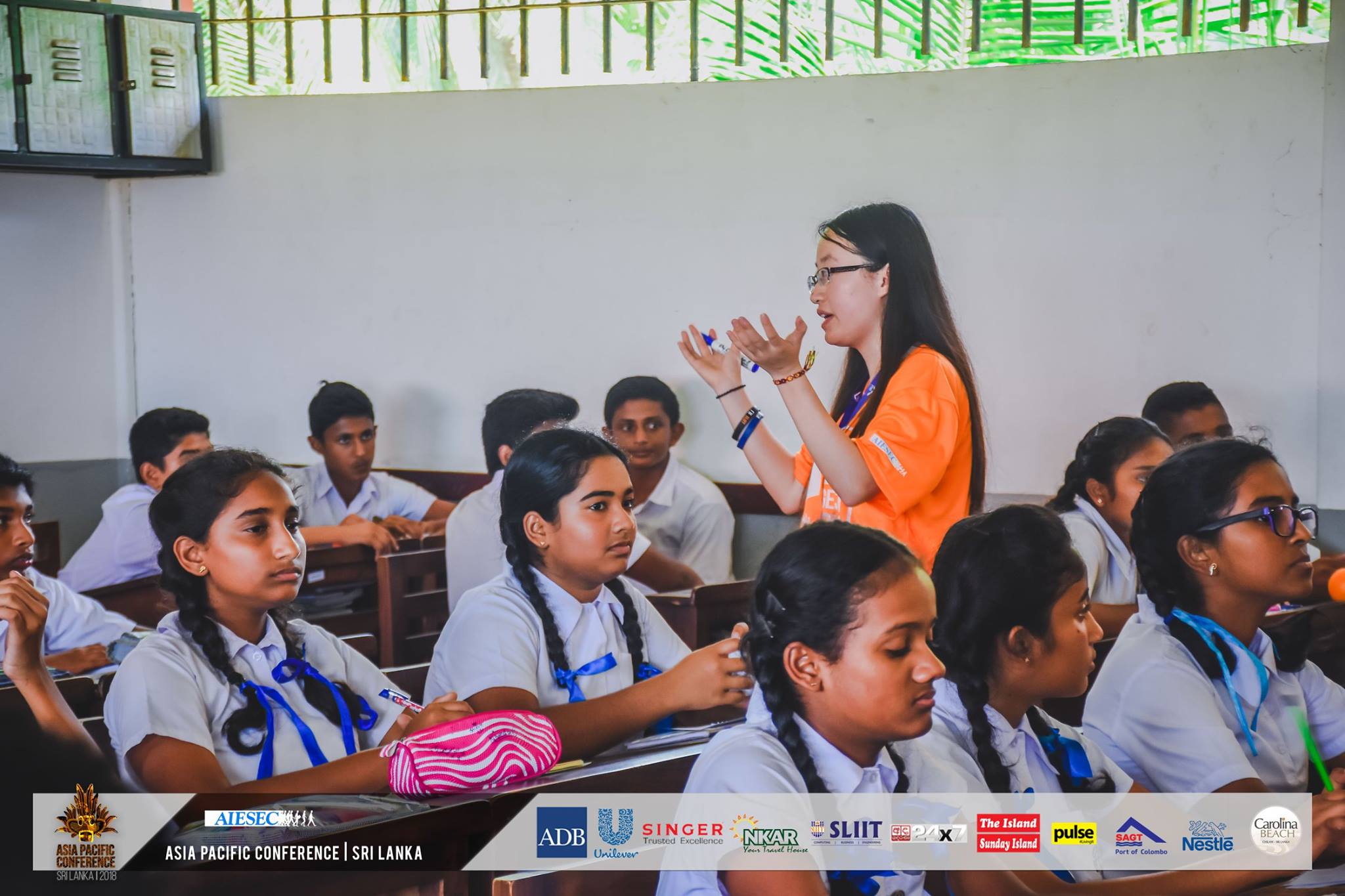 AIESEC Sri Lanka is a member chapter of AIESEC International and was founded in 1995 with the goal of making a positive effect via international experience-centered leadership development in order to propel the country forward for the good of future generations of youth. We have an active membership of more than 1500 university students in Sri Lanka, with presentations in 15 universities. Many national and multinational organizations have entrusted the organization with assisting them in gaining access to youth opinion, approaching top-talents for future recruitment, enhancing their image among youth, and positioning themselves as socially responsible businesses by investing in youth leadership development.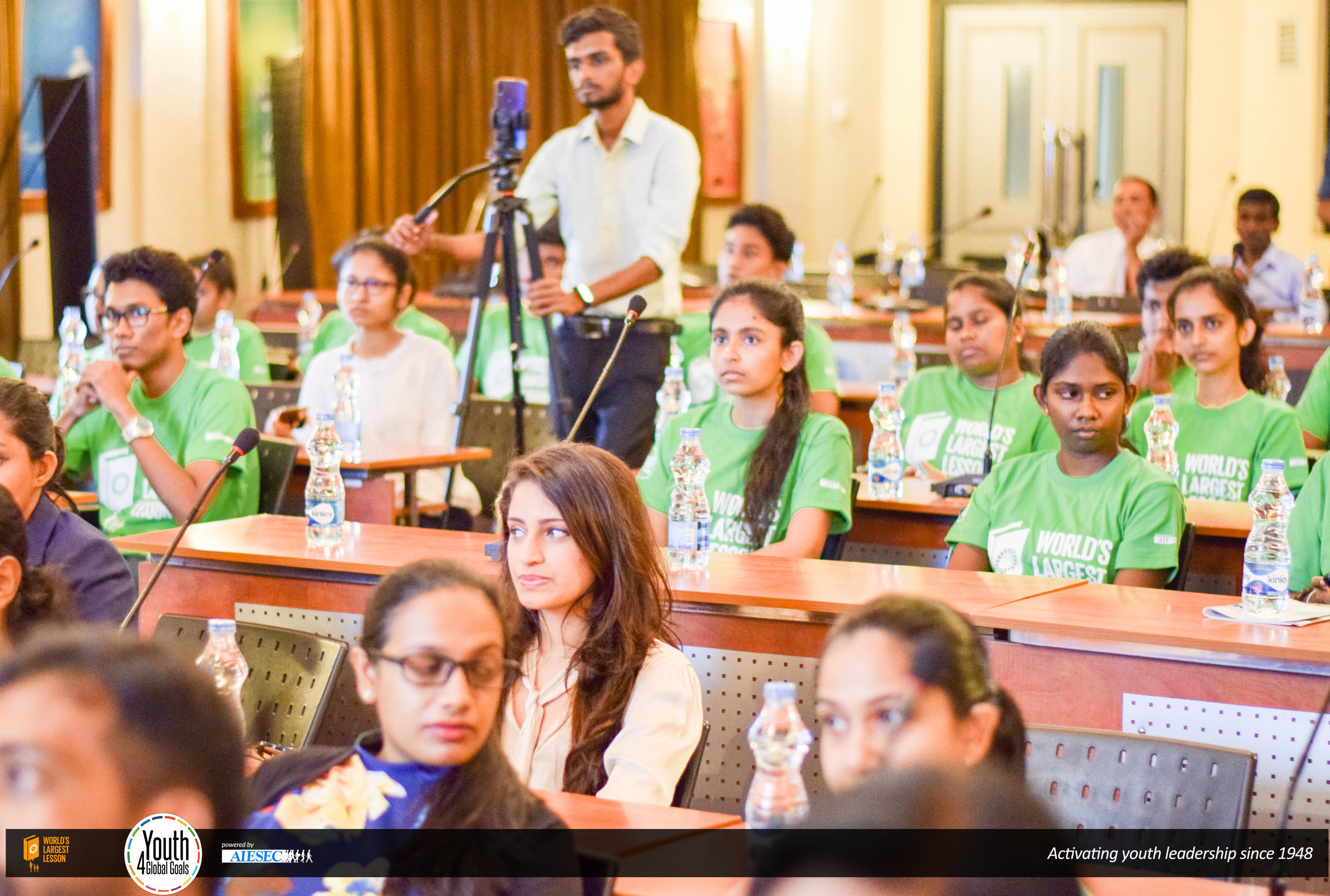 Project Youth For Youth by AIESEC Sri Lanka includes a press conference which will take place on the 10th of May, followed by a Youth Speak Forum on the 21st of May. The next event will be a virtual Leadership Development Workshop for higher educational establishments, which will take place from the 23rd of May to the 2nd of June. The island-wide leadership development lesson for schools and youth clubs under the National Youth Services Council, will be held in all 25 districts of the country, on the same dates. Finally, the project will come to a close on June 4th with the launch of the School LEAD Club programme. 
Through Youth For Youth, AIESEC expects to nurture leaders in the country starting from school level and with engagement with Sri Lankan youth together with youth from over 30 countries, AIESEC hopes to showcase the importance of leadership in the challenging world lay ahead for the youth.
To explore more information on Youth For Youth you may refer to the Youth For Youth website on  youth4youth.aiesec.lk or visit the Youth For Youth  FaceBook page on aiesec.lk/y4y–fb.
Youth For Youth by AIESEC Sri Lanka will continue to strive and generate a generation of young leaders who will desire to make the change that will develop a nation and have a greater effect in the world as an event dedicated to the development of the youth who are in search of leadership potential.
As John Maxwell once said, 'A leader is a person who knows the way, goes the way and shows the way'. It's time to take the next step in discovering youth leadership with AIESEC Sri Lanka's Youth For Youth program!