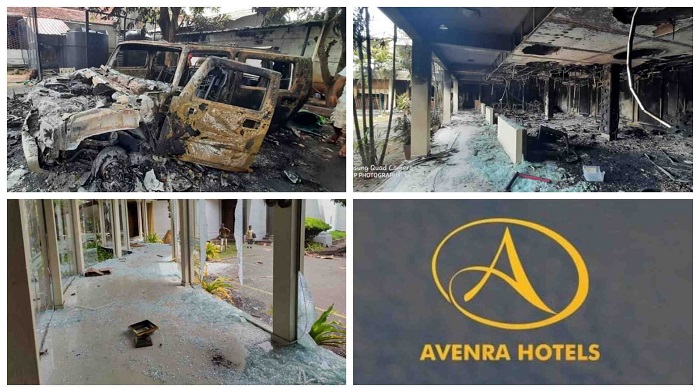 Sri Lankan hotel chain, Avenra Hotels has issued a statement on the damages caused to several of its properties in Negombo during the unrest that broke out in Colombo on Monday (09). 
Angry mobs attacked and torched the Avenra Gardens, Avenra Bayfonte, Avenra Dynasty, Avenra Travels, and Avenra Wok properties in Negombo belonging to the hotel chain. 
Issuing a statement on the incidents, Avenra Hotels said it has been in business for over 2 decades providing jobs to over thousands of staff.
The hotel chain clarified that it has no links to politicians and has remained independent throughout its business career.
Avenra Hotels also advised clients who had pre-booked its properties for weddings and other ceremonies to call its management for further information. (NewsWire)