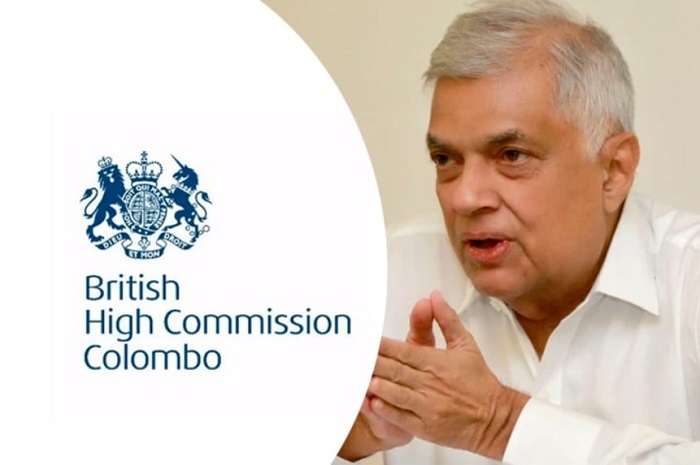 Several diplomatic missions have expressed hope that steps will be taken to resolve the current political and economic crisis in Sri Lanka following the appointment of Ranil Wickremesinghe as the new Prime Minister of Sri Lanka.
The British High Commission in Sri Lanka said the coming weeks are crucial for bringing political and economic stability to Sri Lanka. 
"We encourage the government of Sri Lanka, led by @RW_UNP, to work towards this goal and respond to the needs of the Sri Lankan people," it further added.
The Canadian High Commissioner to Sri Lanka David McKinnon said Sri Lanka urgently needs a stable government to address its economic and political challenges in a way that is inclusive and accountable. 
"I hope that the appointment of @RW_UNP as PM will enable that," he added. 
The Australian High Commission in Colombo said Prime Minister Ranil Wickremesinghe's appointment is an opportunity for Sri Lanka to address the current crisis. 
"Encourage the establishment of a new government to work towards an enduring solution for all Sri Lankans," the foreign mission further said.
The German Ambassador to Sri Lanka Holger Seubert said Germany, the European Union (EU), and member states, see the early sign of a political process. 
"Hope coming weeks will offer a resolution of the political instability that deepened the economic crisis. We encourage all parties to work to the benefit of all Sri Lankans and to remain peaceful," he added.
Dutch Ambassador Tanja Gonggrijp also said the Netherlands hopes for an inclusive government that will listen to all peaceful voices and can address the most urgent needs of the Sri Lankan people. (NewsWire)