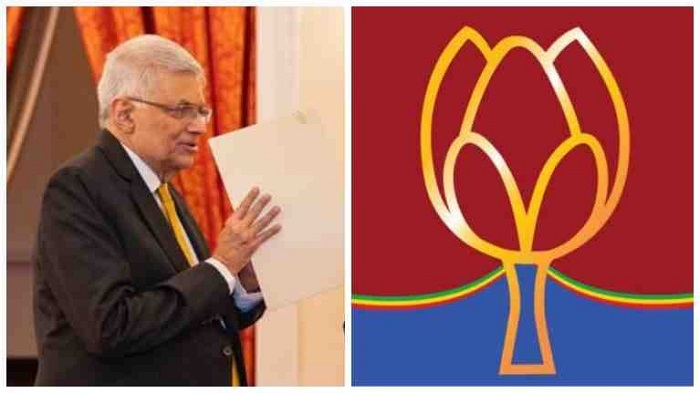 The main opposition parties in the Parliament of Sri Lanka have refused to accept any ministerial portfolios in the new government to be formed under newly appointed Prime Minister Ranil Wickremesinghe.
The Samagi Jana Balawegaya (SJB), Sri Lanka Freedom Party (SLFP), the group of independent parties including those of MPs Wimal Weerawansa and Udaya Gammanpila, Tamil National Alliance (TNA), and Janatha Vimukthi Peramuna (JVP) announced their decisions through separate media briefings held today. 
Chairman of the SLFP MP Maithripala Sirisena said his party has rejected ministerial portfolios offered in the government to be led by Prime Minister Ranil Wickremesinghe. 
He further said all political parties have a responsibility to work together for the benefit of the people and work toward resolving the current national crisis. 
MPs Wimal Weerawansa and Udaya Gammanpila, representing the group of Independent MPs also said that they will not work together with Ranil Wickremesinghe. 
The MPs said they want a national consensus government to be formed, adding that the Prime Minister must step down to pave way for an all-party government to be established.
Earlier today, Samagi Jana Balawegaya General Secretary Ranjith Madduma Bandara said his party will not extend any support to the Prime Minister.
Stating that Ranil Wickremesinghe does not hold a 113-seat majority in Parliament, MP Bandara said the Prime Minister is solely dependent on the support of the Rajapaksas and the MPs of the Sri Lanka Podujana Peramuna (SLPP).
Janatha Vimukthi Peramun (JVP) leader Anura Kumara Dissanayake said a majority of the blame for the deterioration of the economy of Sri Lanka lies in the hands of Ranil Wickremesinghe due to the Central Bank Bond Scam that took place under his earlier tenure as Prime Minister. 
He further said it is evident that the sale and deal of Parliamentarians have already commenced to form the new government, adding that the JVP will never accept any such offers and will not work under a government led by Wickremesinghe. 
The Tamil National Alliance (TNA) has also revealed it will not work under the leadership of Prime Minister Ranil Wickremesinghe. 
TNA MP Sumanthiran told NewsWire that the party will not accept any ministerial portfolios offered under Wickremesinghe's government. (NewsWire)