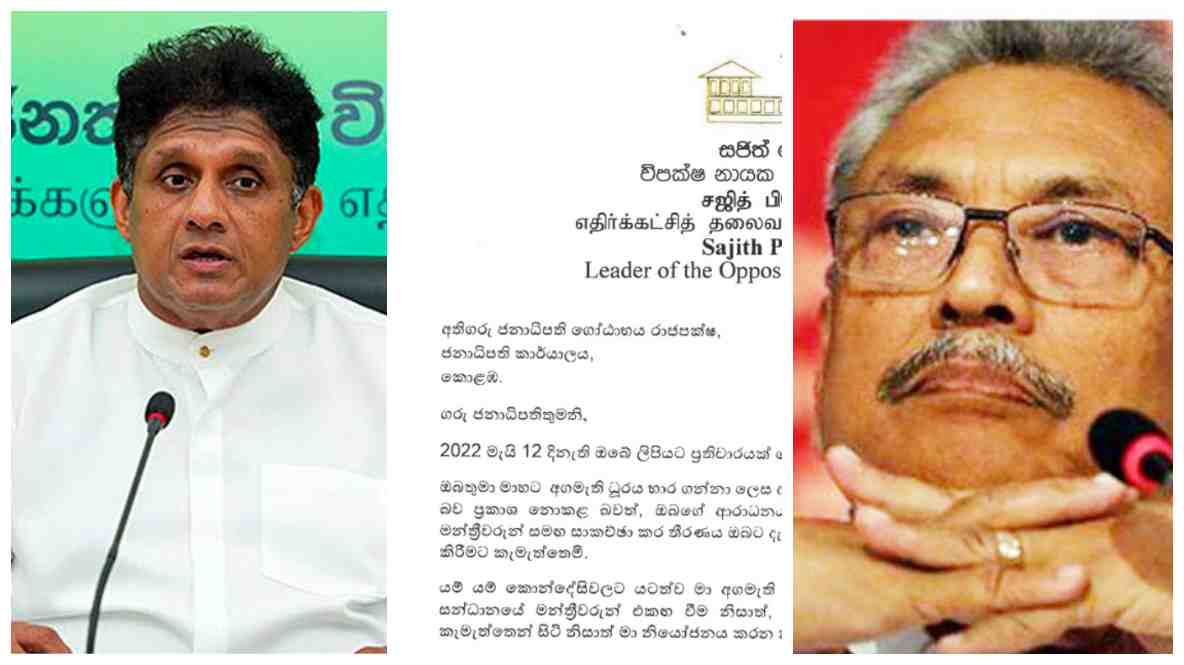 Opposition Leader Sajith Premadasa has responded to President Gotabaya Rajapaksa's letter last night in which the latter had rejected his proposal to be appointed as Prime Minister under several conditions.
MP Sajith Premadasa in his letter had denied the President's claim that the Opposition Leader had only informed his decision at the last moment.
He added that representatives of both parties had met to discuss the conditions several times.
The Opposition Leader also reminded that he had agreed to take over the position only if the President resigns under a stipulated time period.
The Opposition Leader also informed the President that the SJB will not make any nomination for the Cabinet that is to be formed directly under him disregarding the mandate of the people.