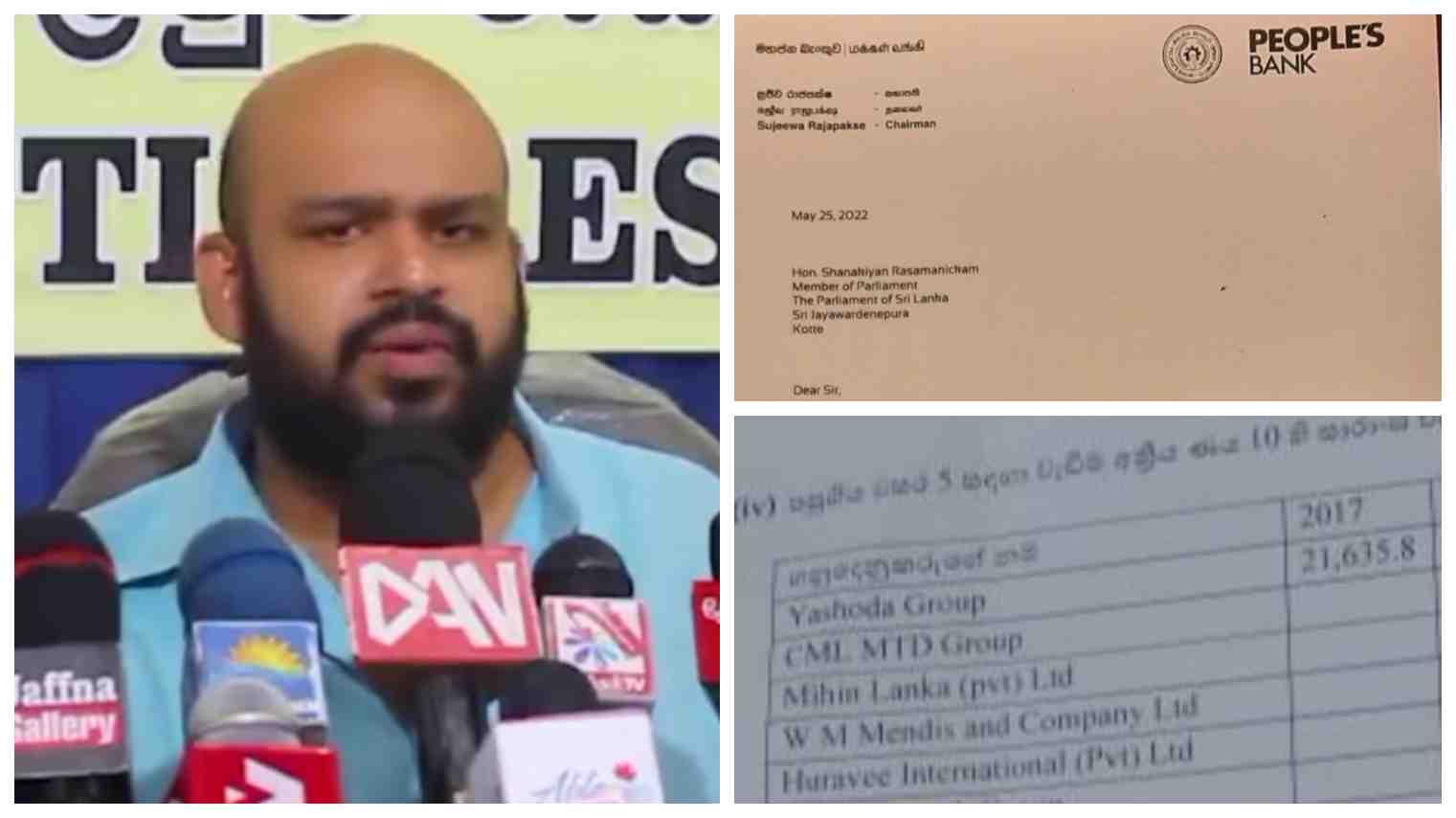 The People's Bank of Sri Lanka has reported 10 non-performing loans worth Rs. 54 billion, Tamil National Alliance (TNA) MP Shanakiyan Rasamanickam revealed to the media.
The MP said that the non-performing loans include Daya Apparel which belongs to former Minister Daya Gamage and Mendis Distilleries which is owned by Arjun Aloysius who is embroiled in the Central Bank Bond Scam.
MP Shanakiyan said as per a report of the Committee on Public Enterprises (COPE) Daya Apparel has taken a loan of Rs. 3 billion, while W.M. Mendis Distilleries has obtained a loan of Rs. 3.242 billion.
The Batticaloa District MP said the People's Bank has informed that the non-performing loans have not been written off and that it is looking at ways to legally recover the loan payments. (NewsWire)
Leading companies including UNP Senior leader Daya Gamage's Daya Apperal, Arjun Aloysius' Mendis Arrack have been approved to default on billions of rupees owed to People's Bank – @ShanakiyanR quotes a COPE report #Lka
Watch Full video: https://t.co/8Nx7M0RdOH pic.twitter.com/39wV32KUMe

— Manjula Basnayake (@BasnayakeM) May 25, 2022