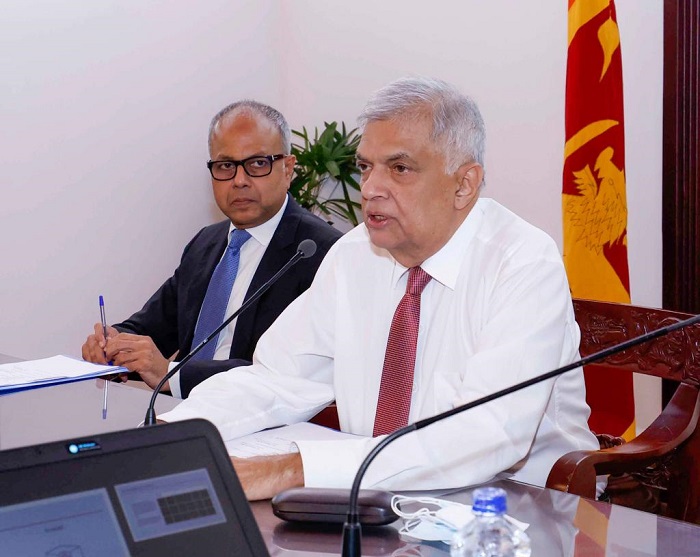 The Government is targeting US $5 billion for repayments this year, Prime Minister Ranil Wickremesinghe said today.
The Prime Minister further said that the government is also expecting a further US $1 billion to bolster the country's reserves.
The Prime Minister's Office said the Prime Minister had made the observation during a meeting with representatives from the Joint Chambers today (2).
Issuing a statement, the Office said, the Prime Minister had elaborated that discussions with the International Monetary Fund (IMF) are proceeding and he was hopeful that negotiations would conclude by the end of the month. 
The Prime Minister also explained to the representatives that debt restructuring has begun, following the appointment of financial and legal advisors.
He said that any bridging finance to help alleviate the crisis is dependent on an agreement with the IMF being reached.
Commenting further, Prime Minister Wickremesinghe stated that talks were continuing with donor nations. 
He added that relations with Japan had broken down, and it would take a while to repair those relations and regain their confidence. 
In regards to the medicine shortage, the Prime Minister explained that former Maldives President Mohamed Nasheed was leading the international appeal for urgently needed medical supplies.
Addressing the issue of food scarcity, the Prime Minister explained that securing fertilizer and compiling a food security program were being given equal priority. 
He explained that in the event of any excess crops, those would be provided to vulnerable groups at a concessionary rate. (NewsWire)