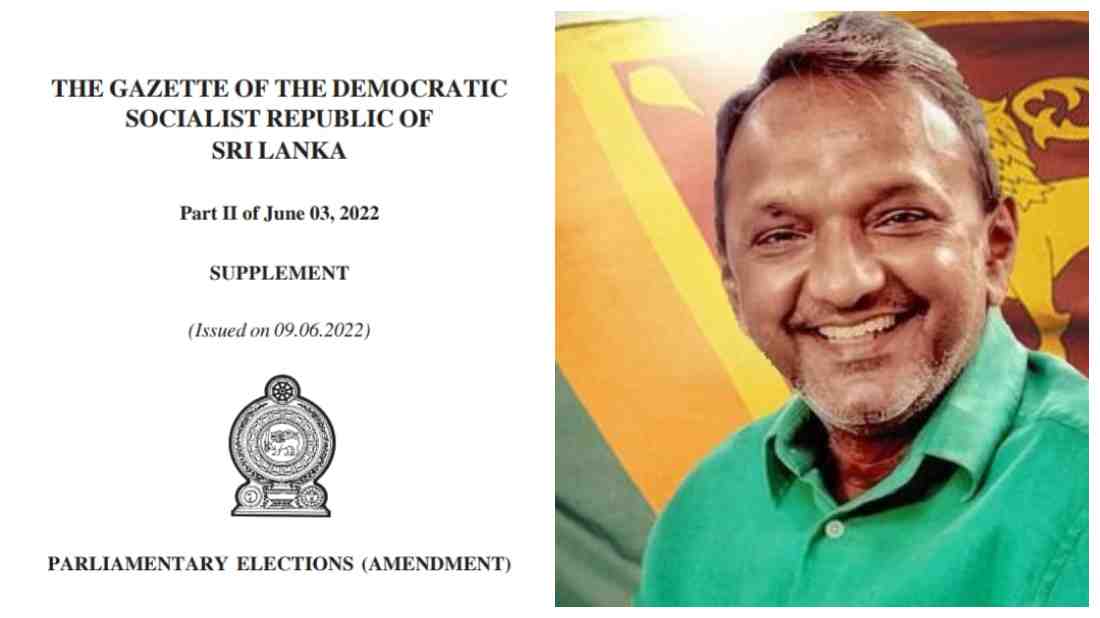 A Gazette notification has been issued on the private member bill submitted by Samagi Jana Balawegaya MP Imthiaz Bakeer Markar, proposing to make it mandatory to allocate 25% of the nomination list for elections to the youth.
The Gazette dated 27th May 2022, has been issued based on a Private Member's Bill submitted by Samagi Jana Balawegaya MP Imthiaz Bakeer Markar pertaining to the Elections Act.
The proposal had been presented to amend the Provincial Councils, Local, Government, and Parliamentary Elections Act accordingly.
The Bill calls on all political parties to have a 25% representation of youth from each electorate when submitting nominations for Parliamentary, Provincial, or Local Government elections. According to the proposed amendment youth will be considered as individuals below the age of 35.
Commenting on the Bill, SJB MP Imthiaz Bakeer Markar said that it had been drafted after consulting the Attorney General. He said the Bill has been presented to provide space for the voice of the youth in the legislature. MP Imthiaz Bakeer Markar stated that more than a quarter of the population of the country is between the age of 15-30. However, this is not reflected in our decision making processes. We do not have enough young women and men in the system, where decisions about their future are being made and this needs immediate correction.
The SJB has signed a pledge presented by the SJB Youth Wing the Samagi Tharuna Balawegaya promising to ensure that 25% of nominations in all future elections will comprise of youth candidates.
The first reading of the Bill in Parliament is scheduled to be taken up on the 21st of June. (NewsWire)