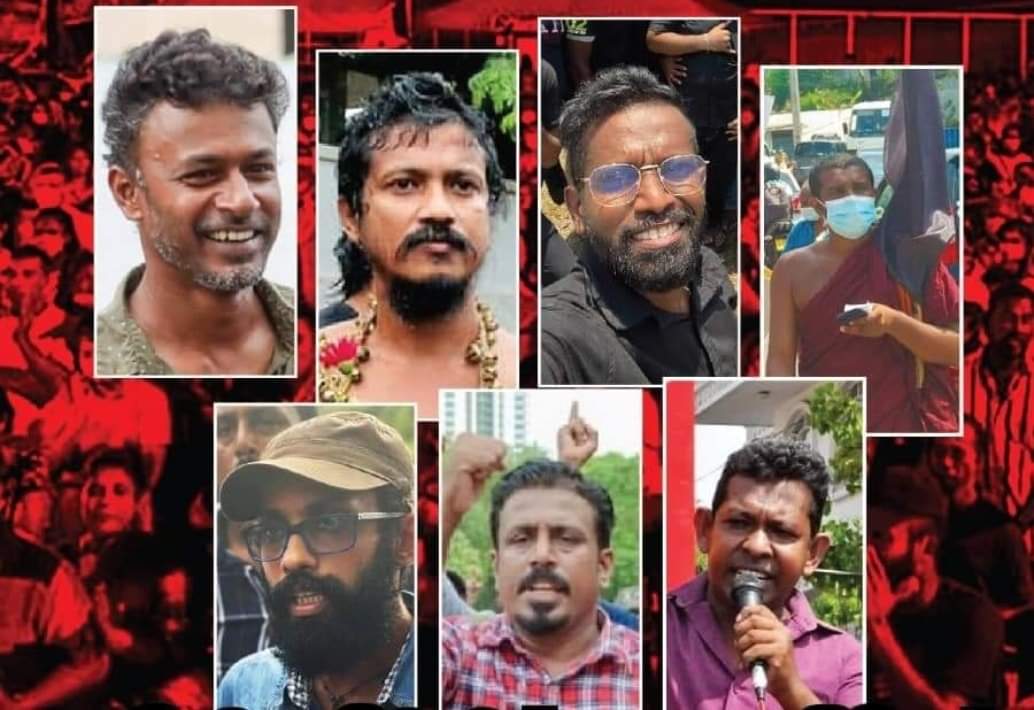 Several key "GotaGoGama" activists have been remanded until July 1st by Fort Magistrate over violent incidents that were reported during protests in front of the Education Ministry and the Police Headquarters.
The protests had been staged on the 09th and 10th of June against the government and the Sri Lanka Police.
The Police said the ten suspects who were wanted in connection to the violent incidents have been arrested after they surrendered to the Maradana Police today.
Sri Lankan YouTuber Rathidu Suramya alias Ratta, student union leader Wasanatha Mudalige, and Frontline Socialist Party leader Lahiru Weerasekera are among the suspects who were remanded. (NewsWire)