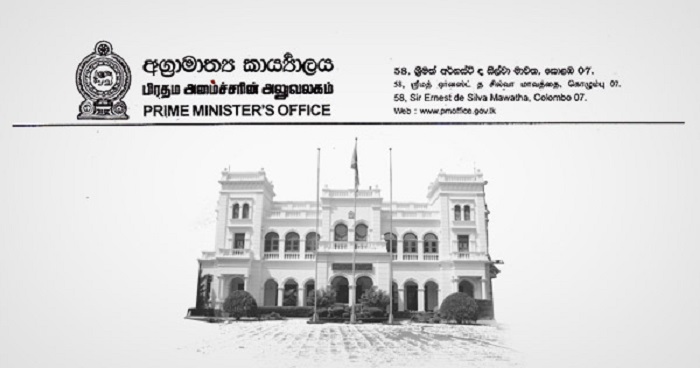 The Joint Apparel Association Forum (JAAF) and the Sri Lanka Association of Manufacturers and Exporters of Rubber Products (SLAMERP) have been closely engaging with the Prime Minister's Office, Finance Ministry, and the Ministry of Power and Energy to help resolve the current issues relating to energy and transport sectors, the Prime Minister's office said in a statement. 
As the country is going through a serious crisis of shortage of foreign exchange, the two large export sectors of the country have come forward to support the needs of foreign exchange by directly surrendering export proceeds to the government to clear ships that are arriving with diesel, petroleum, and gas to their best of abilities while continuing to increase exports and export proceeds. 
The Prime Minister's office said the two sectors that bring in over USD 6.5 billion annually have engaged their members to facilitate many transactions when the government requests.
A spokesman for the PM's office said that they are very grateful for the industries that come forward to support the urgent needs and requested the rest of the export community to take similar initiatives at this juncture to help the people of Sri Lanka with essential imports to carry on with daily life. 
The statement said that the next few months will be critical, and the government would seek more support from all export sectors, while the debt restructuring process is now going on. (NewsWire)