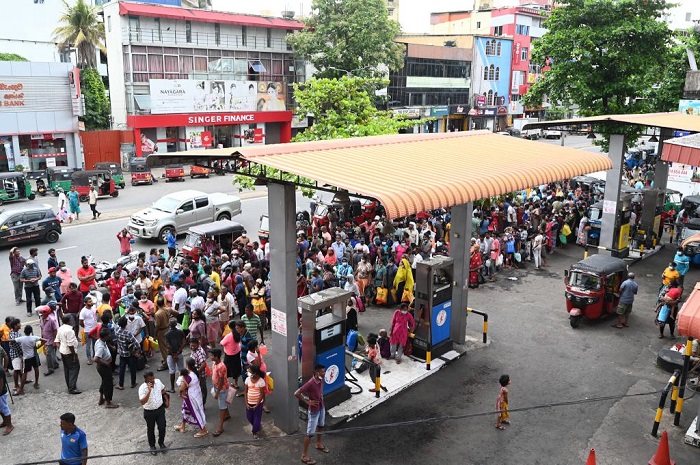 Thirteen persons have been arrested for behaving in an unruly manner at a fuel station in Wellawaya.
The Police said the incident had occurred last night (05) at a filling station located in the Wellawaya Town. 
A tense situation had arisen as the fuel station had informed the public waiting in a queue that the stock of fuel for distribution had finished. 
The Police said the public had thereafter attacked the fuel station by pelting stones and bottles.
A Police officer has been injured in the incident, while the fuel station has also sustained a few damages. 
13 suspects, reportedly aged between 18 and 45 years, have been arrested over the incident, while the Police also have taken custody of 20 motorcycles. 
The suspects are due to be produced before the Wellawaya Magistrate's Court today. (NewsWire)