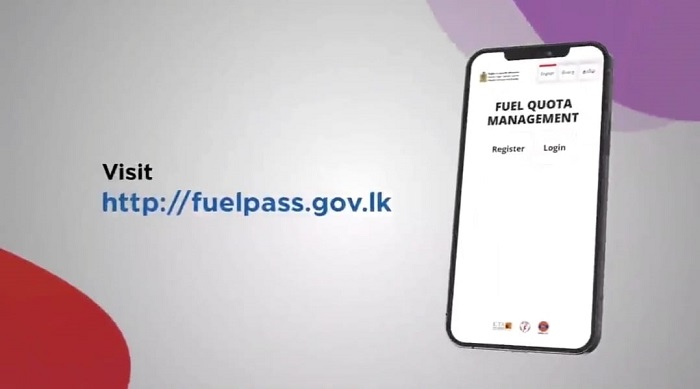 Ministry of Youth Affairs with the National Youth Corps and its members, has volunteered to assist the National Fuel Pass initiative.
The National Youth Corps will assist the public to register with the platform by volunteering at the fuel stations and especially in rural areas from the 21st of July.
A system has been introduced to enable users with the National Fuel Pass to obtain information on the fuel quota allocated to them. 
According to the Ministry of Energy, the public will have to first register and obtain a National Fuel Pass.
Following are the instructions to register and obtain information on fuel quota:
Register via

www.fuelpass.gov.lk

Type 'FUEL BAL' and vehicle licence plate number and s

end sms to 076 6220 000 for fuel quota balance check
(NewsWire)
All you want to know about National Fuel Pass pic.twitter.com/YvKBSN53un

— NewsWire 🇱🇰 (@NewsWireLK) July 18, 2022