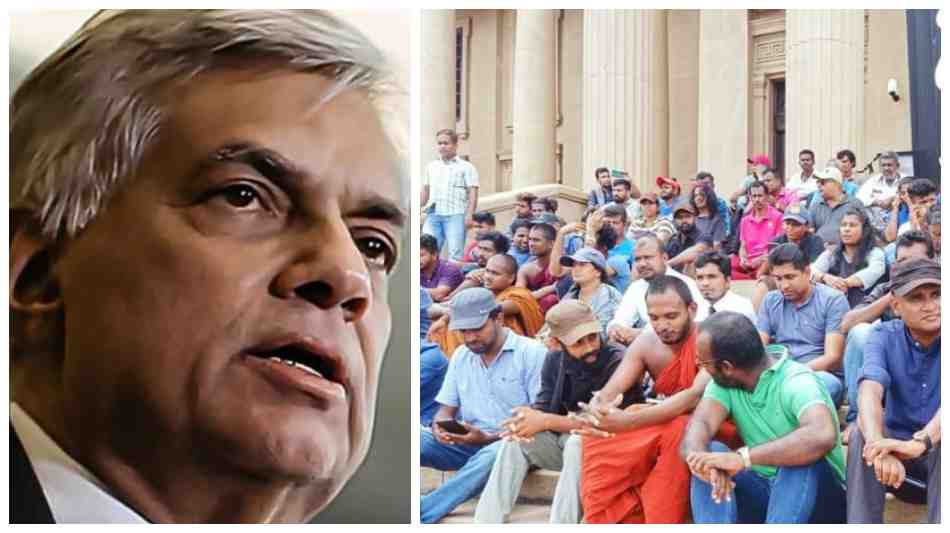 Representatives of the Galle Face protest campaign have reiterated their calls for the resignation of President-elect Ranil Wickremesinghe.
Wickremesinghe was elected as the 8th Executive President of Sri Lanka during a secret ballot held in Parliament today.
Addressing the media, representatives of the Galle Face protest campaign said their second key demand was for Ranil Wickremesinghe to step down.
They said the peaceful protests will continue urging the President-elect to resign as his appointment is against the wishes of the public.
"The Parliament today has taken a decision against the wishes of the people. Ranil Wickremesinghe has been brought in by the Rajapaksa regime. Therefore, our peaceful protests will go on against Ranil Wickremesinghe and the corrupt system," they added. (NewsWire)
New President @RW_UNP must resgin immediately; We continue our protest until that: Peaceful Protesters announced #GalleFaceProtest #lka #SriLanka #SriLankaCrisis #ProtestLK pic.twitter.com/NI0RergIxl

— Vidiyal.lk 🇱🇰 (@Vidiyallk) July 20, 2022