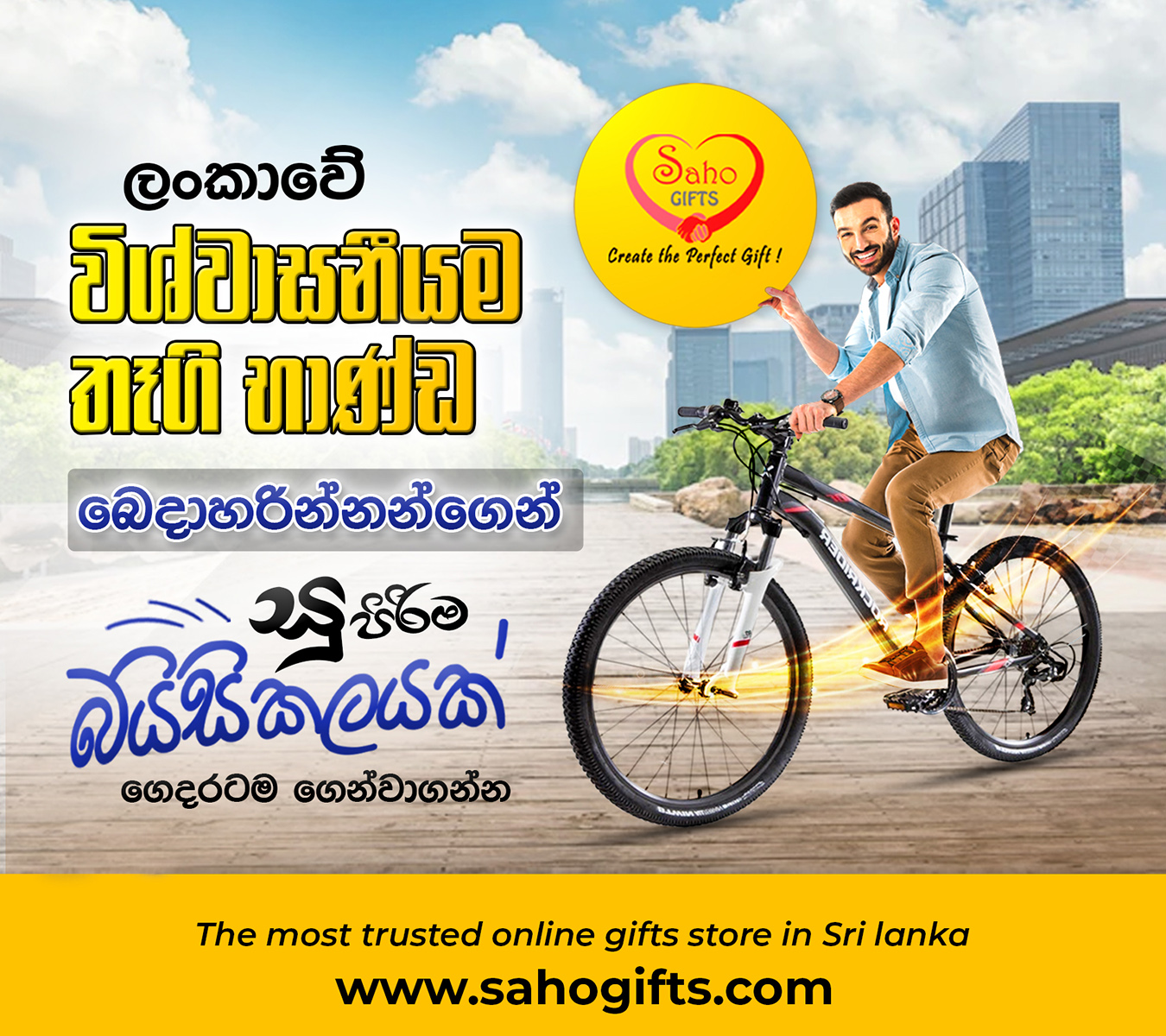 Sick and tired of the endless fuel queues? Simply switch to an easier alternative by buying a bicycle on Sahogifts.com
Have you been on the lookout to purchase a brand new bicycle? With SahoGifts.com, you can now buy bicycles online! Purchase any bicycle in Sri Lanka from any part of the county and get it delivered right to your doorstep.
SahoGifts's selection of bikes includes types that are suitable for all kinds of roads and terrains – including mountain bikes. Both men and women alike will be spoilt for choices and will have no trouble buying a bicycle suited to your needs. Their range also includes fancy Bicycles for kiddies in attractive colours as well! So, browse through the collection of mountain Bicycles and place your orders right away.
Switch to the most eco-friendly means of commute and evade the complicated situation now. If you are finding it difficult to use public transport and have minimal access to fuel, cycling is a much healthier alternative. Lots of people are converting and it is time for you to do so as well, sooner than later. SahoGifts.com makes it easy to purchase a bicycle in Sri Lanka, from whichever part of the country you are based in – all you have to do is log on to our website, place the order and get it delivered right at your home!