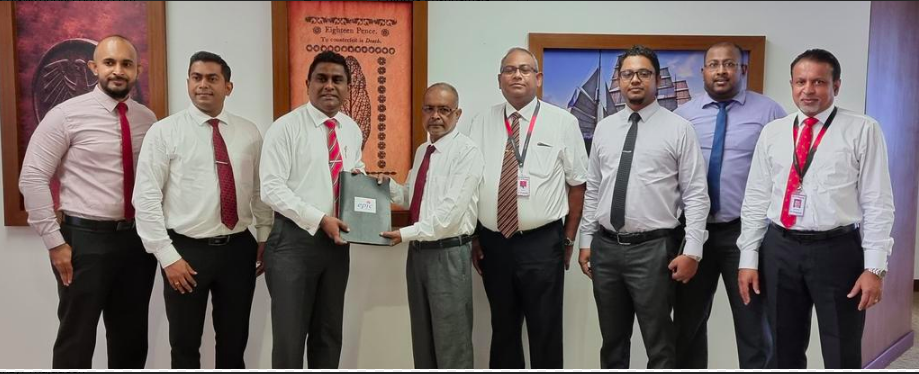 Further consolidating its advanced Information Technology (IT) Infrastructure and Applications required for optimal functioning, Pan Asia Bank announced the installation of a holistic security platform to combat frauds during Credit and Debit card transactions. The 3D Access Control Sever (ACS) solution was developed for the Bank by Epic Lanka, Sri Lanka's pioneer Fintech and payment solutions with almost 25 years of experience. This latest version of the platform processes transactions in a frictionless manner by devising an intelligent risk-based decision scheme that decides if authentication is required or not. The authentication occurs in the backend without inconveniencing the customer. The solution is deployed and operational on Epic's fully audited, PCI- DSS/PCI-3DS compliant and ISO 27001 certified infrastructure.
Pan Asia Bank, The Truly Sri Lankan Bank, always in the forefront of introducing latest technologies and ground-breaking products to fulfill Sri Lankan customers' financial needs. In order to achieve this mission and to provide a seamless banking experience during 2021/22, Pan Asia Bank became the First Bank to integrate with the Lanka Clear, Common Interface of Lanka Pay Payment platform through Internet Banking – enabling customers to carry out government payments digitally. Existing customers were also empowered to open savings accounts and Fixed deposits through Internet Banking and to check their credit card balance through a missed call facility without having to reach the contact centre. The implementation of the new leasing system also added lot of value to the staff and leasing customers of the Bank.
The effort by the Bank and its Technology Team was recognized with a Global Award at the Finacle Innovation awards 2021 for Process Innovation (Runners up) for the 'Customer Centric Delinquency Management Solution with Predictive Analysis' solution. Moreover, in recognition of the commitment towards maintaining standards, it was awarded with ISO27001 certification for the third consecutive year.
Epic Lanka has introduced internationally certified and award-winning security encryption systems – not only to Sri Lanka, but to the APAC region. In addition to being the only locally developed ACS provider in Sri Lanka, it is also the first company in the world to be certified with EMVCo 3DS 2.2 certification and the first-ever Sri Lankan-based company to be certified by Visa, Mastercard and American Express for its 3D Secure ACS solutions.
At Pan Asia Bank, technology is an enabler and not an end in itself. The Bank prioritizes creating truly Sri Lankan customer experiences and leverages on digital platforms effectively to deliver the same to customers and to enhance operational efficiencies. As The Truly Sri Lankan Bank, Pan Asia Bank is always committed to bring the best technologies to enhance the banking experience to serve the Sri Lankan customers better.