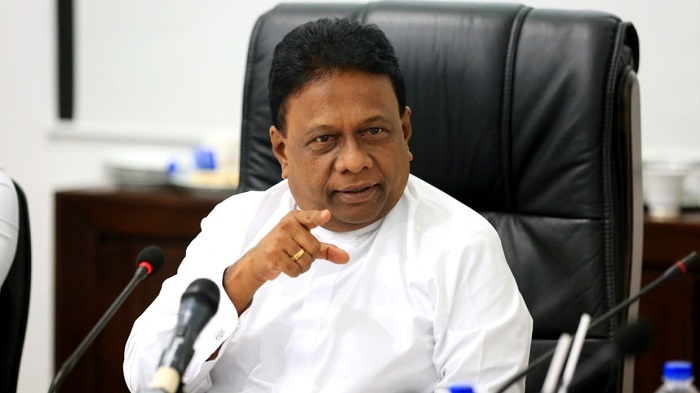 Former Minister Dullas Alahapperuma has laid down conditions in order to extend support for the All-Party Government proposed by President Ranil Wickremesinghe. 
Last week, President Wickremesinghe invited all parties representing the Parliament to join in the formulation of an All-Party Government.
The National People's Power has declined his invitation, while the Opposition Samagi Jana Balawegay has said it will extend support through the committee system. 
MP Dullas Alahapperuma and his group of MPs met President Ranil Wickremesinghe yesterday for a discussion.
The MP said his group has laid down the following conditions for the formation of an All-Party Government. 
We understand that the country is at a critical level in terms of economic stability. Therefore, We suggested that no new positions should be created in the present Cabinet. No State or Deputy Ministers should be filled.

Agree with the idea of an All-Party Government, THOUGH we, as a group won't take up any ministerial positions. 

Willing to work in Parliament sub-committees & will fully cooperate in Parliament-related matters.

Restoring education back to the pre-pandemic situation must be a top priority.
MP Dullas Alahapperuma further said that his group had expressed that distortion of current public opinion is represented within the Parliament at the moment. (NewsWire)