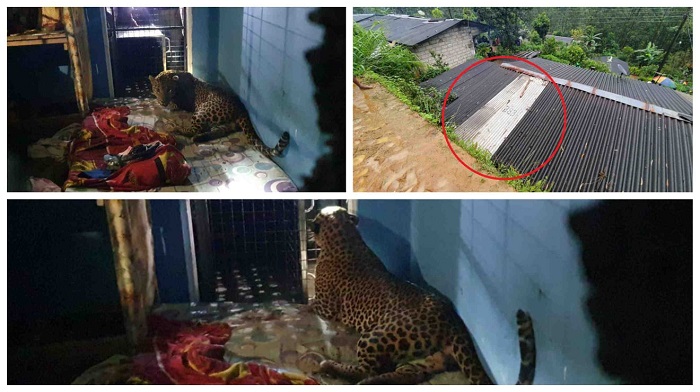 PIC : Neth News
A leopard has accidentally fallen into a house breaking through the roof in the Logi Estate Division in Lindula. 
According to the owner of the house, the incident had occurred at around 10.30 last night. 
The man said he had heard a loud noise in the kitchen area and had immediately taken his sleeping wife and children out of the house. 
He further said while inspecting the cause of the noise, the leopard had attempted to attack him, but he had escaped unhurt.
The family had then closed all the windows and doors trapping the animal inside the house. 
He had thereafter informed officials from the Wildlife Department who had safely captured the animal and taken it into their custody. 
It is assumed the animal may have accidentally fallen into the house while hunting for dogs. (NewsWire)