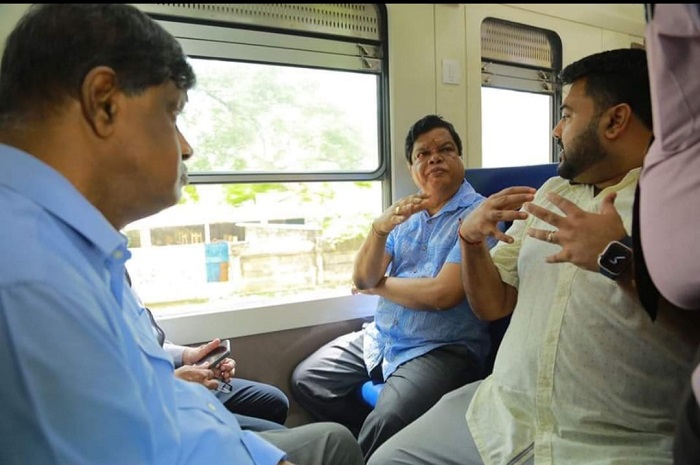 Minister of Transportation Bandula Gunawardena undertook an inspection tour of the Jaffna to Kankesanthurai train. 
He visited Jaffna to inquire about the issues faced by the transportation services in the Northern Province. 
The Minister of Transport said the portion of the Northern railway from Mahawa to Vavuniya has been upgraded which will enable the train journey from Colombo to Jaffna to be reduced by an hour. 
He further said that plans are also underway to commence a cargo transport train from Jaffna to Colombo. 
The measures are being taken with an intention of attracting Dollars to Sri Lanka, while passengers will be provided certain special relief.
Since assuming duties as the Minister of Transport under the new government, the Minister has launched three train services, the Jaffna Night Express, Jaffna Night Postal Train, and the Kili Devi which plies from Vavuniya to Kilinochchi. (NewsWire)