Get an exclusive overview of how LANKAQR will be a part of your lifestyle with making contactless payments in a digital world. Join the insightful webinar by the panel of experts.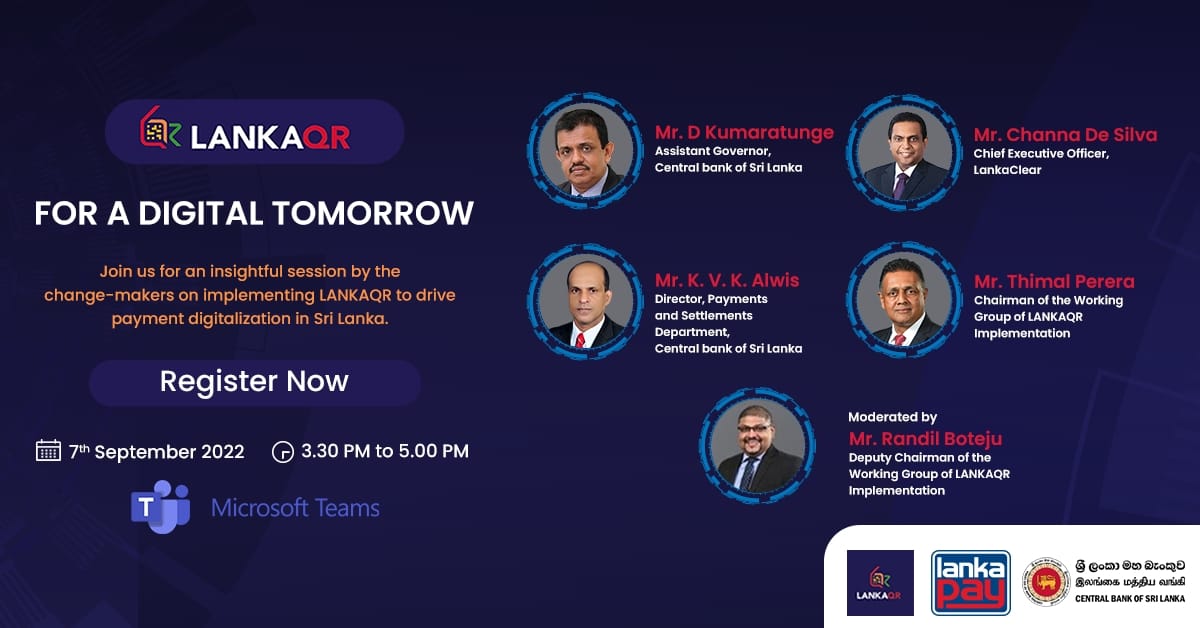 Date – 07th, September 2022 | 3:30 PM | Via Microsoft Teams
Reserve your spot via – https://forms.office.com/r/GJXZvZBd5X
Resource personnel & topics covered:
• Mr. D Kumaratunge – "About LANKAQR – an overview"
• Mr. Channa De Silva – "Technology behind LANKAQR & how it enables the digitalization journey of SL"
• Mr. K. V. K. Alwis – "Importance of LANKAQR adaptation from a Regulatory point of view"
• Mr. Thimal Perera – "Way forward of LANKAQR – Role of partners in popularizing QR & digital payments in Sri LankaL"
Moderated by Mr. Randil Boteju – Deputy Chairman of the Working Group to Coordinate LankaQR Implementation in Sri Lanka.