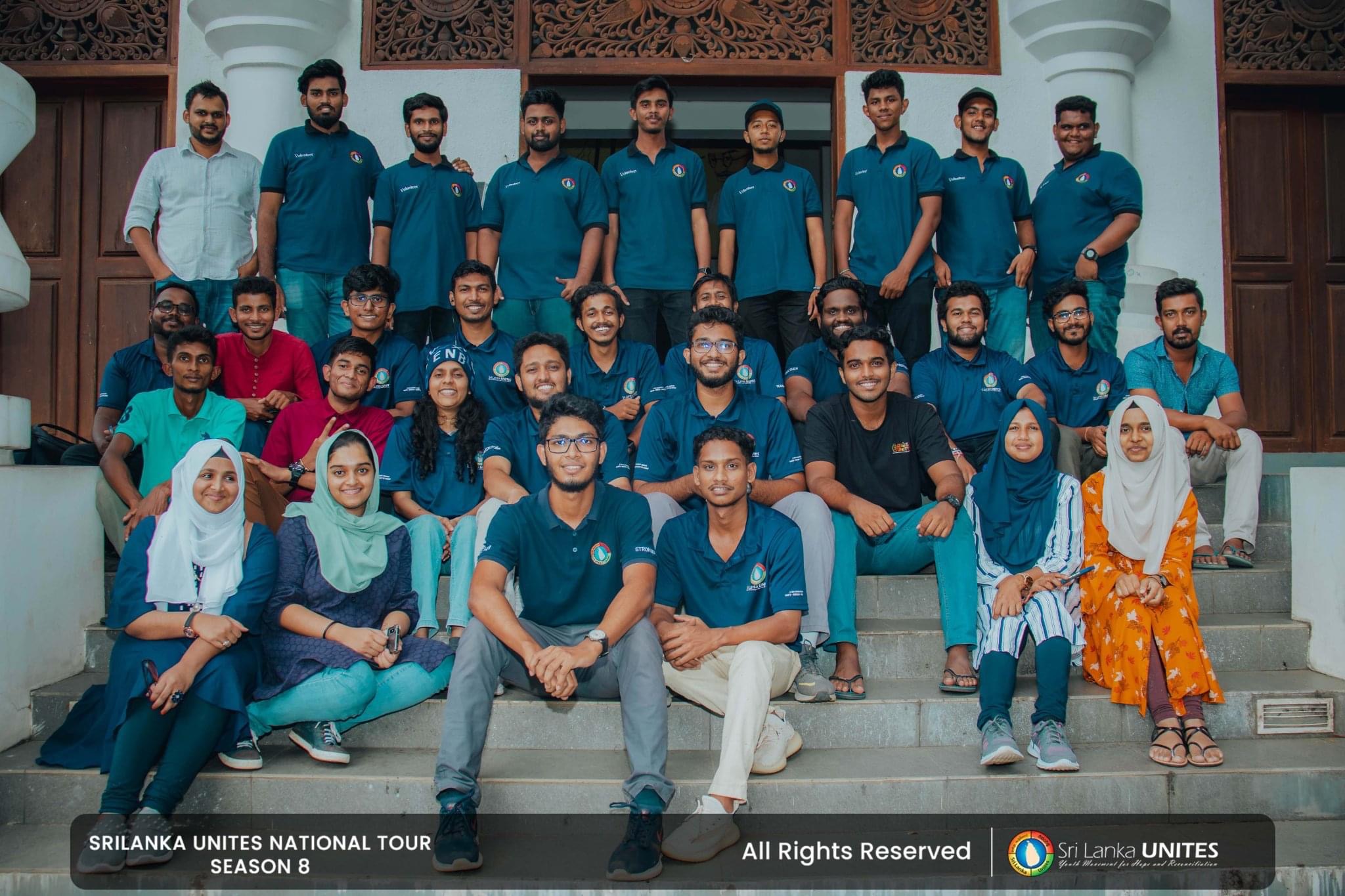 For the 8th time in their 15 years of operation, Sri Lanka Unites conducted their annual peace tour across the nation in an effort to spread the message of peace, unity, equal opportunity, and justice. It is a truth to say that every annual tour has been special in its own way, and this year far more so. Sri Lanka has been shaken to her core with so many challenges, while it is easy to lose hope, this year especially Sri Lanka Unites set out with a determination to revive hope and to set the pathways for a better tomorrow.
The resilient team managed to cover all districts across the nation, and achieve so much in what seems like a small amount of time considering all that was done. Given the current crisis faced by Sri Lanka, the goal was to solve problems of Sri Lanka with the foundation of peace and unity. The focus of Sri Lanka Unites has always primarily been to create platforms and raise up young leaders to take up the baton in leading through multiple avenues that'll raise the standards of this country. One such movement has been through the Shark Tank movement, connecting young entrepreneurs to business leaders who can invest and guide up and coming innovative ventures. This year the program was launched through a new face called the Accelerator and a new database of 78 young entrepreneurs across multiple sectors were identified through the tour. Sri Lanka Unites continues to encourage any young visionaries especially interested in the export sector to join this movement. Official registrations are set to commence this September, with opportunities open now for information to be sent across , all this is open to Sri Lanka's young leaders through their socials. Aside from the business proponent, young leaders were encouraged to get more involved on ground in general leadership, politics, and cultivation. A union of young leaders was set up in every district, and inter-religious networks have been organised to respond to the current crisis and coordinate relief efforts across the nation.  All this is set in place to promote the act of working together in unity to come up with solutions. To further help address the issue of Sri Lanka's humanitarian crisis especially when it comes to the upcoming food shortages. 20 acres of farming land that had been neglected was identified, and for every acre an investment of 100,000 Sri Lankan Rupees is underway, to prepare the land to help farmers and youths progress and lead in farming and cultivation as a means of combating a food crisis.
Taking it a step further the Sri Lanka Unites Kids Department was formed with the objective of nurturing 'Peace agents' within an inclusive generation and to cultivate their  bold ideas and innovations that will create a just and thriving country.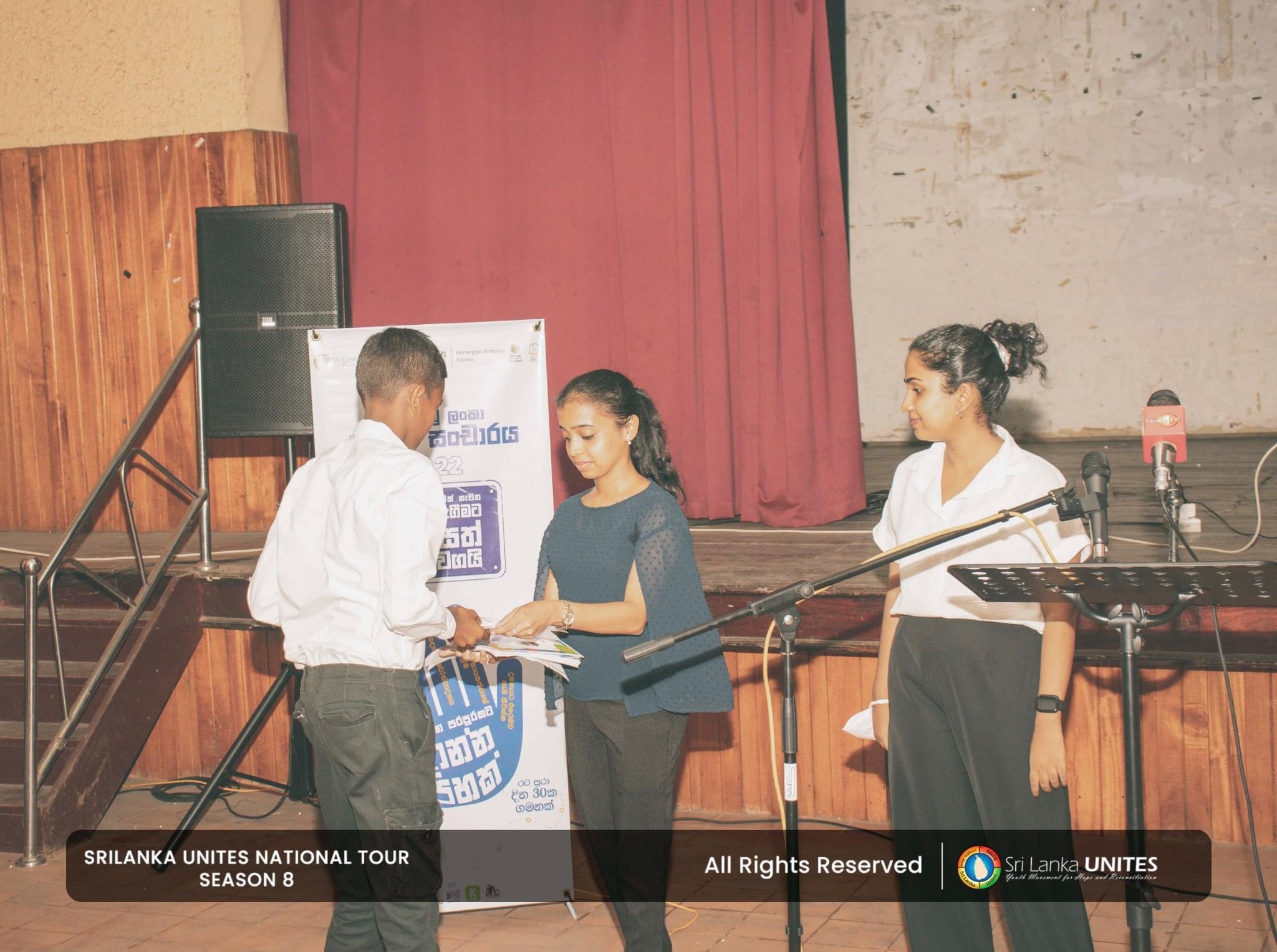 The kids department currently has five initiatives, the reconciliation centres around the country provides value based courses as well as English and IT courses, the 'Future Leaders' Conference' is an event held Nationally, regional events for the kids twice a year, the SLU team takes part in School assemblies and finally the Kids Department has a kids Youtube channel through which the message of the department reaches a wider audience. During this tour the team had the pleasure of conducting graduation ceremonies for 140 kids from the 2nd cohort of the Kids Department. With over 249 total graduates from the 1st and 2nd cohort , the SLU kids department is strengthening and gaining momentum. 
To further support education of the younger generations of Sri Lanka, a scholarship has been set up where 300 university students without any government aid will be provided with 5,000 Sri Lanka Rupees a month. Education is a powerful tool to equip the generations to come with, and Sri Lanka Unites is making every effort to champion supporting children and youths in their pursuit of education.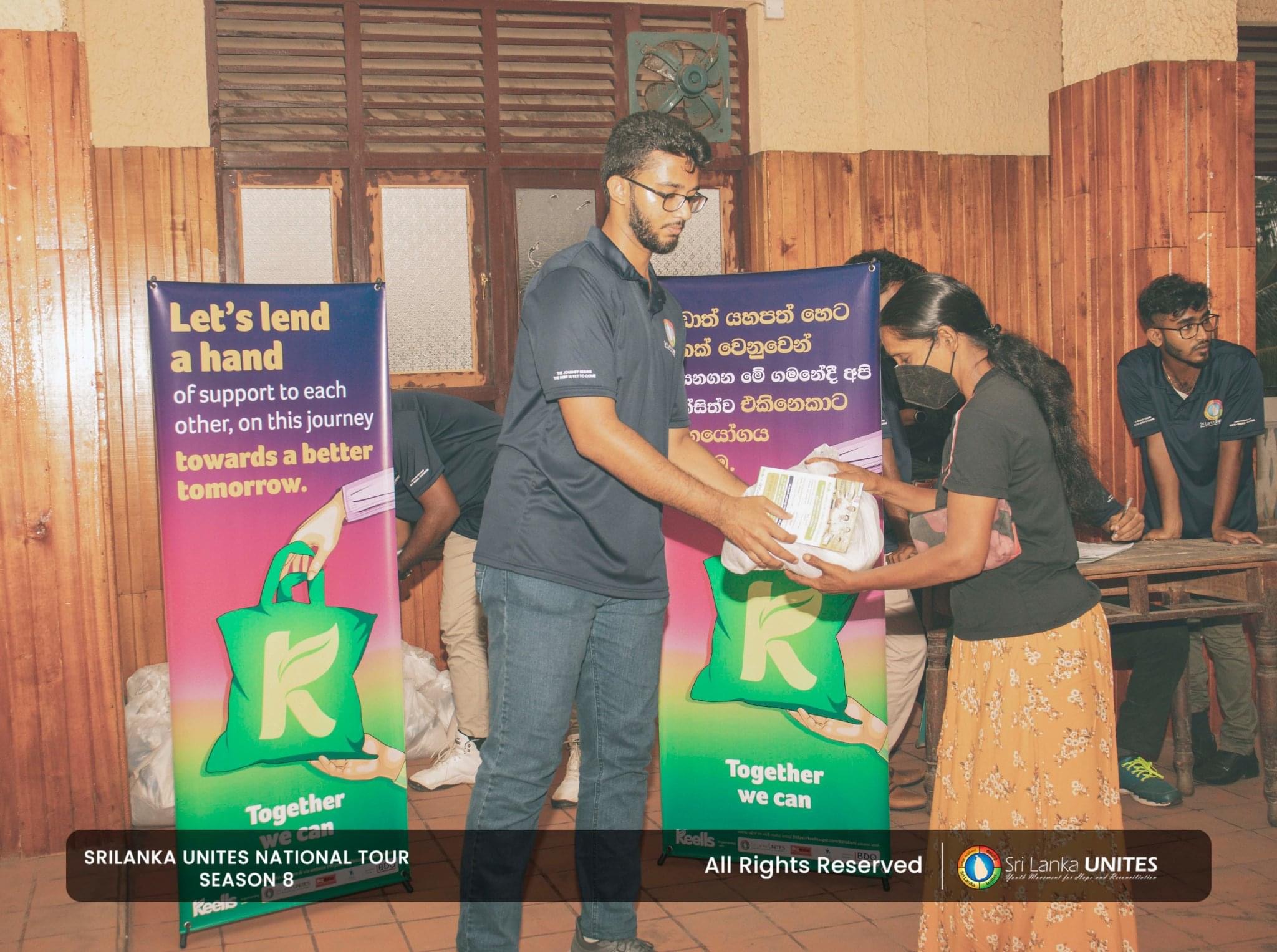 Another great initiative carried out by this tour with many thanks to Keells was the distribution of dry ration packs to families in need. Through the tour 1250 dry ration packs were given to families across the nation. Each pack has a value of 1,500 Sri Lankan Rupees and will be donated monthly to families, through the partnership with Keells. Keeping in line with the goal of supporting younger generations, the National Tour team identified many families with young children who were struggling to provide basic nutritious meals for them. These findings were confirmed through a study conducted by SLU, FISD and NCP, where in 80% of households where Education and food were the top two priorities. To address this Sri Lanka Unites has created an avenue to provide nutritional packs for families with children under 5 who are currently at risk of malnourishment. The link for donating to this initiative is available on the Sri Lanka Unites website.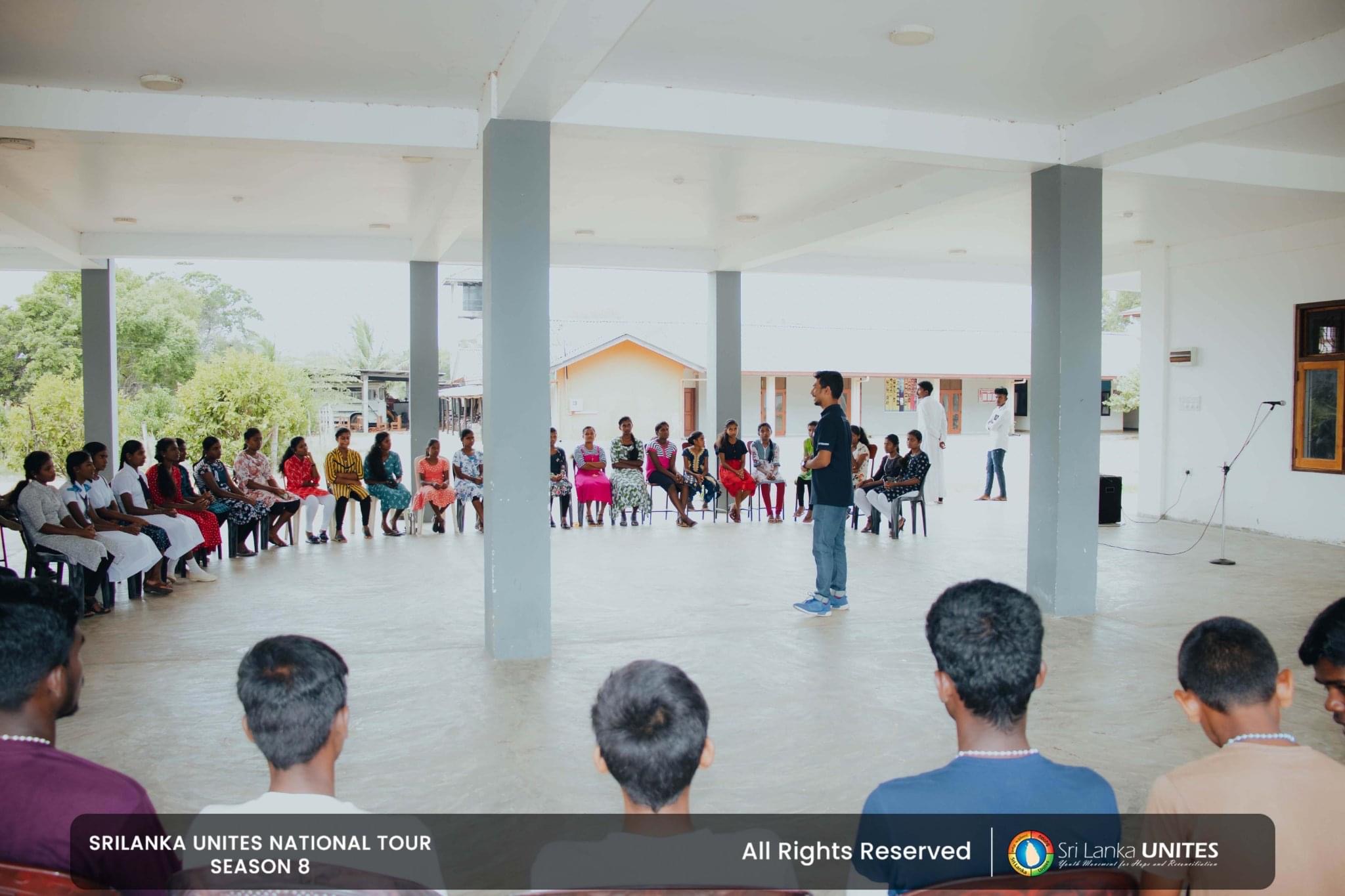 In times like this where the old methods of leadership have proved a failure, Sri Lanka Unites has got the right mindset to turn towards the new. The generations following, young passionate leaders who can be moulded to let go of violence and disunity, to lead and operate through peace. A genuine uprising of leaders who care about the nation and her communities, who aim for progress not just for themselves but for all. It is initiatives like this that make Sri Lanka's future seem brighter. To the Sri Lanka Unites team, and everyone across all districts who participated and supported this movement and continue to do so, a big salute is deserved for the active work contributing to a better tomorrow for all Sri Lankans.