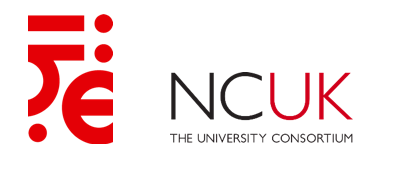 Imperial Institute of Higher Education (IIHE) has collaborated with NCUK to offer Sri Lankan Students guaranteed access to leading universities worldwide via the NCUK International foundation Year. IIHE and NCUK will help students improve their academic and English language skills in order for them to successfully progress to university.
The NCUK International foundation Year holds an eight month in duration, leading to degrees in business and finance and Law. IIHE will conduct workshops and Webinars at their institution to guide students and parents throughout this pathway to transfer opportunities for over 45 universities worldwide. The intake for the NCUK International foundation Year is schedule for commence on 3rd October 2022.
IIHE was incorporated in Sri Lanka in October 1996, as a private tertiary educational institution with the objective of providing undergraduate and postgraduate education at an affordable price, for aspiring students. At IIHE, students can complete prestigious Degrees through internationally affiliated Universities from United Kingdom and Malaysia. IIHE has produced over 1500 Alumni, who are currently holding high positions in Sri Lanka and overseas, in both private and public sector.
Currently Sri Lanka is facing an unsustainable debt. Sri Lankas economic outlook is highly uncertain due to fiscal and external imbalances. This has led to year-on-year National consumer price index to 58.90% by June 2022. Food inflation has increased to 24.7% amongst rising global commodity prices, fuel prices and partial monetization of fiscal deficit. Overall cost of living in Sri Lanka is rapidly accelerating. All above factors have adversely affected the educational industry in Sri Lanka, mainly due to lack of foreign reserves. The declining quality of current education system is caused by limited resources, infrastructure investment and unemployability of graduates is fast looming to be a matter of national concern. Thus, with the opportunities provided by the inclusion of NCUK to IIHE curriculum, there are more options for students to progress to international universities.
With a long history of success, NCUK Consortium provides students guaranteed admission to over 45 universities in the UK, USA, Canada, Australia, Malaysia, and New Zealand including:
The University of Manchester
University of Bristol
The University of Auckland
Durham University
University of Alberta
Lancaster University
Cardiff University
Victoria University of Wellington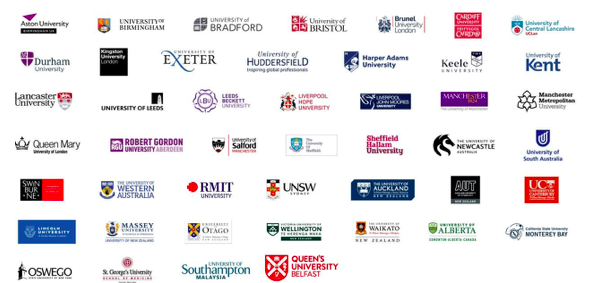 NCUK has placed over 40,000 international students on to a wide range of university degree courses in subjects such as Business, Law, Engineering, Science, Humanities, the Arts and more! Students who successfully complete the NCUK International Foundation Year can choose from thousands of degree courses at NCUK University Partners
At the signing ceremony Mr. Bradley Emerson, Executive Director/Chief Executive said "Every generation has an obligation to make the next one better and education is probably the only means to improve a generation. At a time when the world is preparing for the fourth revolution, and heading towards a digital economy, we as a nation are obliged to find ways to provide learning opportunities to our children so that they can be competitive in a global playing field. Given the current economic situation in Sri Lanka, our partnership with NCUK not only accelerates but also makes it affordable for our children to obtain their degrees from globally recognized universities. This we believe is the higher purpose of education"
Stuart Smith, Chief Executive, NCUK said:
"This partnership with IIHE Sri Lanka represents a fantastic opportunity for students from across Sri Lanka and the wider region to study world-class pathway qualifications with a huge and exciting range of progression options. We are very much looking forward to welcoming ambitious and talented students from across Sri Lanka onto our NCUK programs, and ultimately to our Partner Universities around the world."
NCUK offers 100+ Academic Prize Awards and Scholarships, ranging from £100-£1000 that are exclusive to students who study an NCUK qualification, awarded based on academic merit. Academic Prize Awards are open to all NCUK students who study and complete one of our qualifications in the academic year with a range of awards available across our portfolio of qualifications.
Students in the 2022-23 academic year are eligible for the following Academic Prize Awards which have been separated by NCUK qualification:
International Foundation Year
International Year One
International Year Two
Master's Preparation
Students can apply for any scholarship category with applications opening each year. There are three categories that students can apply for:
NCUK Values Award – Students who are interested in applying for the NCUK Values Award will need to evidence how they have utilized one of NCUK's core values within their time studying their NCUK qualification. NCUK's four values are Quality, Innovation, Integrity, and Collaboration
NCUK Future Leaders Award – Students who are interested in applying for the NCUK Future Leaders Award will need to evidence their leadership skills and/or how they plan to utilize their degree for positive change in the future
NCUK Inspire Award – Students who are interested in applying for the NCUK Inspire Award will need to evidence what studying abroad means to them and how studying with NCUK has helped them in their study abroad
Six NCUK Scholarships will be available (two winners per category) with each winner being awarded £1,000.
Top Trending Courses:
Business
Computer Science
Law
Mathematics
Sustainability
Medicine & Medical Sciences
Animal/Veterinary Science
Nursing
Gaming