An investment in a premium laptop always pays the best interest!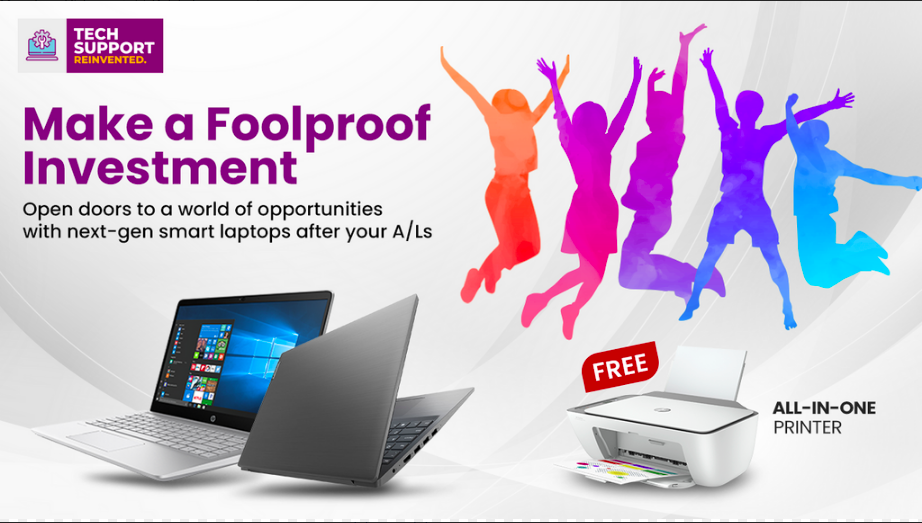 It might feel like you've finally arrived at the end of a long & hard journey to finally get your A/L results but guess what, the real game is just getting started & you've got a long way ahead of you to explore what life has in store for you. Students after completing their A/Ls often choose to pursue higher education qualifications or a lucrative career or some may decide to become entrepreneurs. Whichever path you pick, your future success will essentially depend on how smart you can think & how good you will be at leveraging the new technology to your advantage. A good laptop will make your life easy & more functional & ultimately help you stay ahead of a competitive world & win big.
Why should you consider investing in a laptop today?
Sri Lanka, as we all are aware is obligated to make some serious cuts on imports to overcome the ongoing economic crisis which will essentially drive the prices of all electronic products further up. There will be no better time than now to invest in a good laptop & take the first step to strive for success in all your academic & professional endeavors after A/Ls.
Mold your future with a premium laptop!
 The new generation laptops are designed to look sleek, stylish & most importantly equipped with smart & responsive features to support remote working to meet the modern world's demands. Abans IT with its partnership with the world-leading laptop brands offers you an extensive range of laptops & IT devices that offer you the unrivaled performance of the latest processors & sophisticated graphic engines with high-speed SSDs & so much more.
Portability remains a top priority when buying a laptop today as mobility plays a crucial role in remote learning & modern-day work setup. High-speed wireless connectivity and other hardware enhancements help maintain a smooth & uninterrupted flow of communication that is essential to maximize productivity in any field of work.
Attend seminars, webinars, or conferences online & still have ample time for other productive engagements. Make use of the many applications & software freely available online to make your life as a student or career person a lot more organized, efficient & effortless.
High-speed solid-state drives with ample space accelerate your laptop performance & quickly access all your content right at your fingertips with maximum privacy & security thanks to the advanced encryption systems built into modern laptops.
You can improve your tech-savviness by keeping abreast with essential digital skills & increase your know-how by garnering knowledge through easily accessible online sources. You can find hundreds of free call & messaging platforms online to keep in touch with your family & friends when you're studying abroad away from home.
The success of your future is determined by the quality of decisions that you make today, so invest in the right laptop & buy it before prices go through the roof.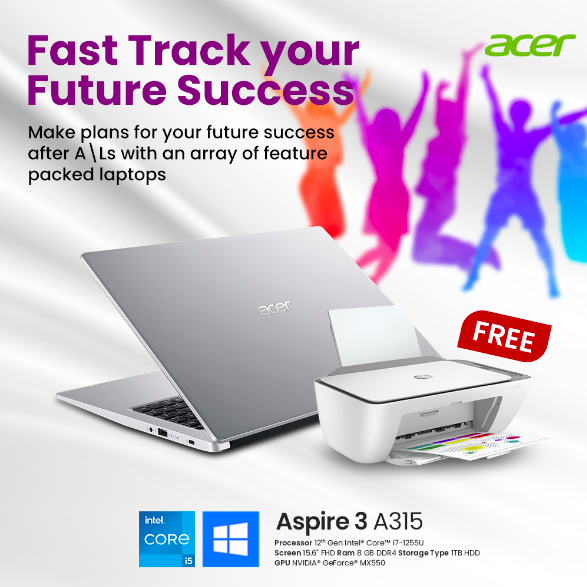 Take the first step to becoming financially independent & start making money from your laptop!
Your good old school days as a dependent have come to an end & now it's showtime. Be more creative & innovative with your plans to become financially independent & help your family by earning an extra income. Your laptop can connect you to global platforms where you can sell your skills to earn dollars from home while you're engaged in your higher studies.
Participate in paid online surveys/web testing programs
Conduct online tutoring
Create content / graphic designing / video editing
Typing /Illustration & other freelancing jobs
Why should you purchase a laptop from Abans IT?  
Exclusive discounted rates for after A/L students with a FREE HP All-in-One printer worth more than Rs.25,000/- to offer you instant savings & rewarding functionality to power through your busy days ahead.
Ability to shop at a large network of island-wide showrooms or shop online at www.abansit.lk from the comfort of your home.
Abans IT, the Nation's Laptop Provider offers an extensive range of premium laptops from globally renowned brands with an unmatched Abans warranty of up to 3 years backed by Sri Lanka's most sophisticated after-sales tech support service.
Abans IT ensures to offer its customers the best prices in the market with the widest range of Offers, Discounts & Easy Payment Plans curated to be as budget-friendly as possible.
Special offers & exclusive discounts for State University Students to empower smart education in Sri Lanka.
The super-charged Abans IT website offers 24 x 7 customer care assistance with AI-enabled Chatbot service to answer & help visitors with their product-related questions & queries. The shoppers can also get guidance to purchase products that best fit their budgets & meet their needs.
Abans IT has a team of IT professionals on standby to provide you with fast & efficient tech support on demand to resolve minor repairs & upgrades that can be conducted online.
Abans IT now allows you to choose a date & time that's most convenient to you & book service appointments online to visit the Abans Service Center for major repairs, upgrades, spare parts replacements & so on. Most importantly this facility is further enhanced by an Online Job Tracking function, so you can simply visit abansit.lk from your mobile & check your job progress anytime in real-time.
You can even attend to resolving minor repairs & updates by yourself without having any technical expertise by simply browsing through the DIY tutorials available on Abans IT website.
With decades-long trust in bringing you the world's best laptops & IT products, Abans further escalates the quality of its service excellence by assembling Sri Lanka's most advanced tech-support service portal to its offering so you know for sure that every laptop & tablet you buy from Abans IT is backed by up to 3-year extended warranty & 24×7 tech support to ensure your device runs smoothly for the longest time!