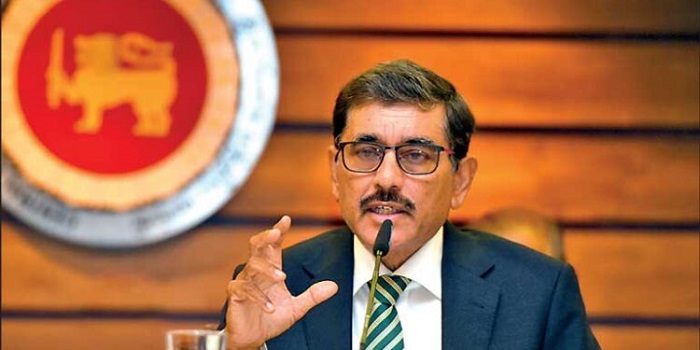 Sri Lanka will officially announce its debt restructuring plan during its meeting with its international creditors on Friday (23), Central Bank Governor Dr. Nandala Weerasinghe revealed.
Addressing an event yesterday, he said Sri Lanka has worked out a programme with the assistance of international financial advisors Clifford Chance and Lazard. 
The International Monetary Fund (IMF) will also assist Sri Lanka to present its first step on debt restructuring to its international creditors, which will formally commence the debt restructuring process.
Sri Lanka has a large sum of commercial credit in the means of sovereign bonds issued by international commercial institutions. Some bonds are held by local banks. 
The Key bilateral traditional lenders are China, India, and Japan, while there are also other smaller countries that have provided loans to Sri Lanka. There is also the Paris Club in which Japan is the primary lender and the Non- Paris Club in which China and India dominate, he explained. 
Dr. Nandala Weerasinghe said that in order for the IMF to present its proposal on Sri Lanka to its board and commence the disbursing of money, Sri Lanka has to obtain financial assurances from its international creditors. 
"All the creditors collectively must assure that they are willing to support Sri Lanka in the debt restructuring process going forward," he said.
Stating that this assurance is the first crucial step for Sri Lanka to move forward, the Central Bank Governor said the next step would be negotiating in good faith with the other commercial creditors. 
Central Bank Governor Dr. Nandalal Weerasinghe also warned that Sri Lanka will not have a second chance to get macroeconomics right if the crucial IMF program along with the debt sustainability initiative is compromised. 
Stating that Sri Lanka is not out of the woods yet, he said the transition will be a difficult period.
On the past 16 occasions, Sri Lanka has gone to the International Monetary Fund (IMF) when the country only had a Balance of Payments issue. However, the present situation is different as there are the twin issues of Balance of Payments and debt sustainability, the CBSL Governor said.
In that context, he said Stabilizing the economy with import restrictions and higher interest rates etc., and recovering to a growth phase was critical. 
On the way forward for Sri Lanka to be out of the woods, the CBSL Governor said growth-enhancing reforms are critical and the program with the IMF will address it. (NewsWire)