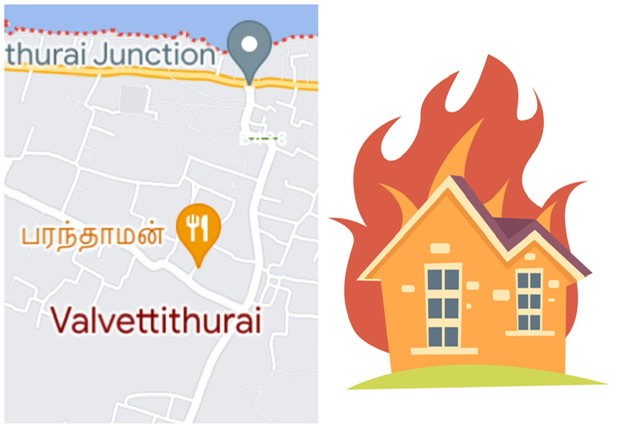 Two people have died in the Nediyakadu area in the Valvettithurai police division in Jaffna district following a fire at their house.
The deceased have been identified as husband and wife aged 31 years and 26 years respectively, the police said.
Following Initial investigations, police have recovered 5 burned petrol bottles of 1 liter capacity each.
Bodies of the victims have been placed at the Mandigai hospital to conduce the postmortem, while the Valvettithurai Police are conducting further investigations to ascertain the cause of the fire. (NewsWire)