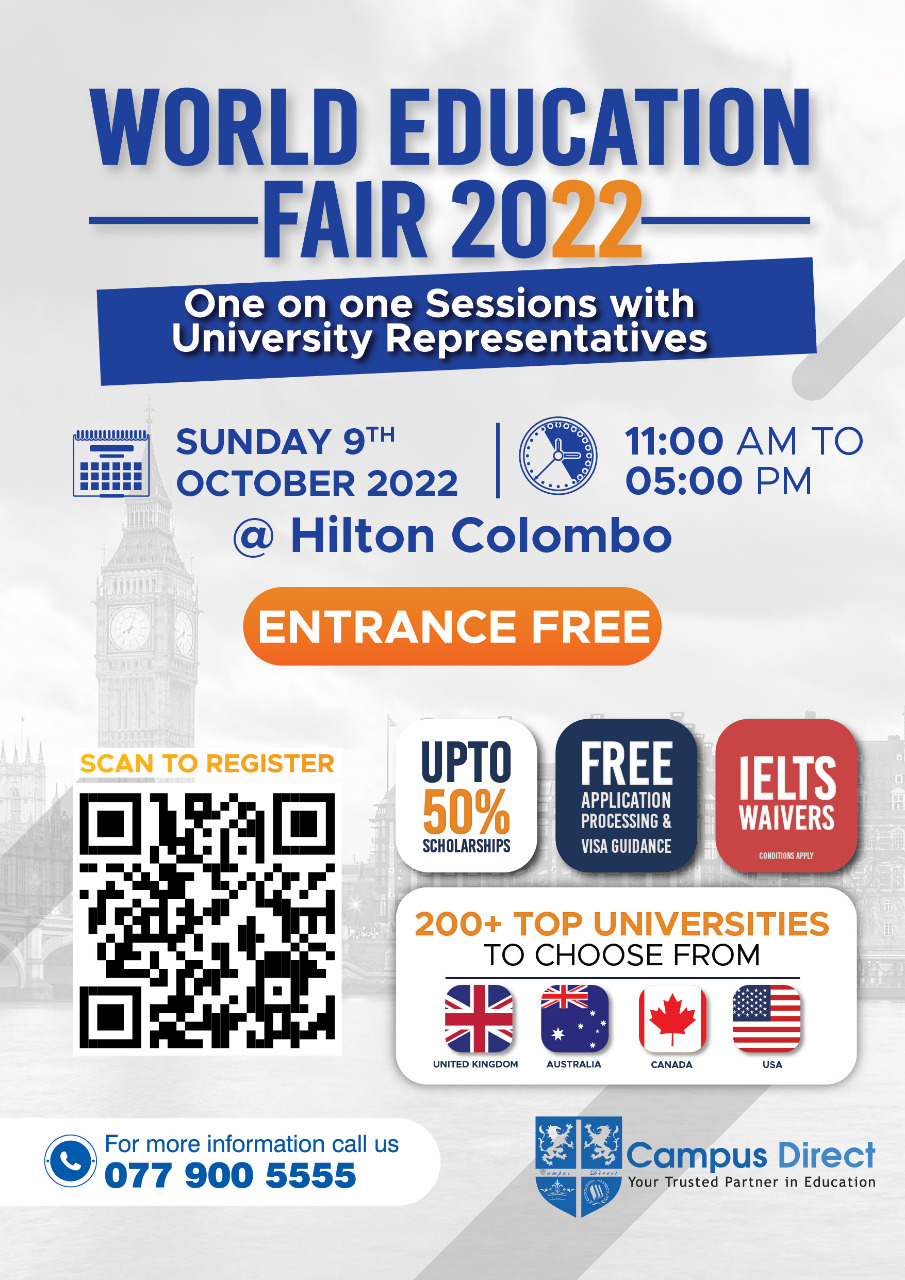 An increasing number of Sri Lankan students have been successful in fulfilling their overseas higher education aspirations. The latest data released by UK Visas & Immigration (UKVI) indicates a 315% increase in the number of Sri Lankan students going to study in UK in the year ending June 2022. Data received from other host countries including both Canada and USA also indicate a steady growth over the last few months.
Campus Direct is a leading career guidance, counselling and student placement services center in operation in Sri Lanka since 2008. Campus Direct has been a pioneer in the higher education industry and has successfully placed thousands of students at world ranked universities in UK, Australia, Canada, USA and other popular destinations. In addition to assisting students with their university applications, Campus Direct also provides advice on visa procedures and most importantly all services offered to students is free of charge.
Campus Direct is pleased to host the World Education Fair 2022 on Sunday 9th October 2022 from 11am – 5pm at the Hilton Colombo.
During the fair students have the opportunity to meet with representatives of universities from UK, USA, Canada and Australia and receive scholarships of up to 50%, free application processing and visa guidance and IELTS waivers amongst a host of other benefits. An additional benefit students will receive is the opportunity to meet with representatives from UK Visas & Immigration (UKVI) directly and to learn about the visa application process and the UK's 2 year post study work visa scheme.
For more information about the event and to pre-register, contact Campus Direct on 077 900 5555 or visit www.cduk.lk .