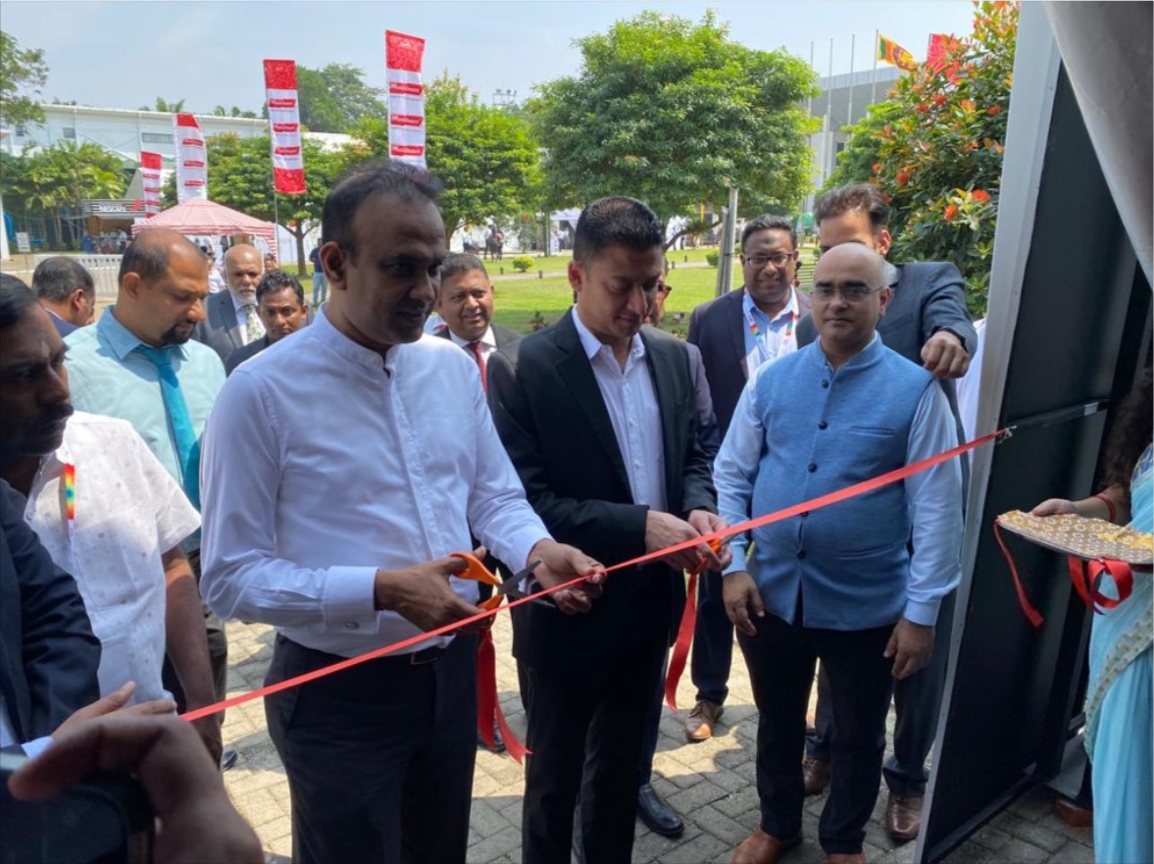 Multiple entities adding value and empowering the Sri Lankan Processed Food Industry joined in Colombo today as the ProFood ProPack Ag Biz 2022 mega Exhibition kicked off today at the BMICH premises.
ProFood ProPack Ag Biz 2022 showcased a much anticipated Industry event that brought all major contributors of the industry of proceed food, packaging and agriculture sectors and was much anticipated given its absence for the last two years due to the health pandemic. Amidst multiple vendors, the Indian Pavilion curated a lot of interest from all participants. The Exhibition as well as the Indian Pavilion was inaugurated today (18th of November) by Hon. Minister Ramesh Pathirana – Minister of Plantation and Industries and Hon. Dilum Amunugama State Minister of Investor Promotion and was joined by Mr. Vivek Sharma, First Secretary (Economic and Commercial), High Commission of India in Sri Lanka.
The Indian Pavilion together with multiple other Exhibitors showcased prestigious Indian entities adding major value for Sri Lankan processed Food Industry. From pulverizing machines to bespoke industry machines that were fabricated and commissioned for Sri Lankan plants were displayed with Industry veterans available for any further clarifications. Indian entities also had moved to display an immense investment of technology, commodities and resources for such value addition and was crucial to see the long standing partnerships and industry collaborations which existed with local counterparts.
It was noteworthy to witness years worthy of Industry collaborations between leading Sri Lankan brands along with multiple Indian entities adding value in the spectrum of packaging, eco-friendly alternatives, factory machinery, pulverizing and related mechanisms of International quality, technology investments and so much more.
While the event was patronized by the hundreds, ProFood ProPack Ag Biz 2022 will remain open for the general public and interested industry professionals till the 20th of November.