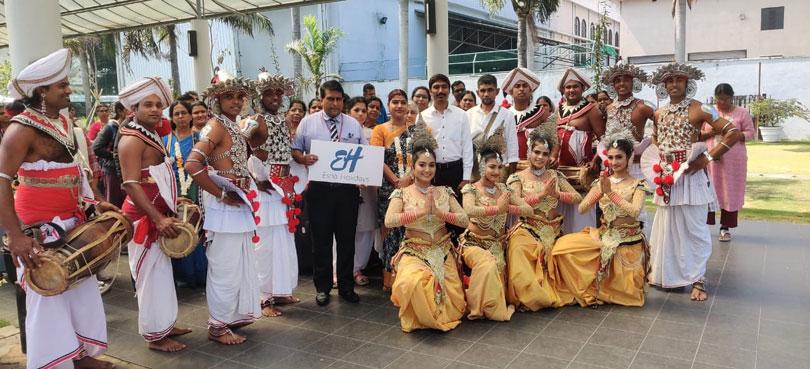 A group of 78 Indian tourists has arrived in Sri Lanka to participate in a Hindu pilgrimage to visit places linked to the ancient legend Ramayana.
The Indian tourists, who arrived in Sri Lanka this morning, are also set to visit other Hindu religious sites in the country.
The group has arrived as part of the program organized under the guidance of Tourism Minister Harin Fernando to develop cooperation between Sri Lanka and India.
800 Indian tourists are expected to visit Sri Lanka in groups over the next six months as part of the special tourism programme.
Sri Lanka tourism brand Ambassador and cricket legend Sanath Jayasuriya along with Tourism Minister Harin Fernando had participated in several tourism promotional campaigns in India specifically promoting the Ramayana trail to Indian tourists. (NewsWire)