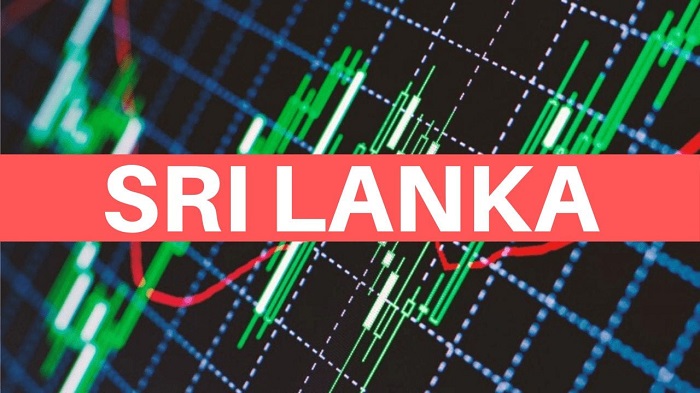 The Commercial and Industrial Workers' Union has called on the government to repatriate foreign exchange flows allegedly illicitly transferred out of the banking system by Sri Lanka's Export and Import Sector Companies.
Issuing a statement, the Union also voiced objection to any move to privatize state assets.
The union further urged the government to increase export sector wages at the same rate of currency depreciation as a means of ensuring justice in income distribution and the well-being of working people. 
The statement comes in response to a recent statement by the Governor of the Central Bank of Sri Lanka (CBSL) Dr. Nandalal Weerasinghe accusing exporters of refusing to repatriate residual export incomes. 
Full statement: 
In a recent statement the Governor of the Central Bank of Sri Lanka (CBSL) Dr. Nandalal Weerasinghe accused exporters of refusing to repatriate residual export incomes. The Governor affirms that only 23% of export incomes are currently repatriated by exporters while 65% of export incomes were repatriated up to July 2021. 
This means that with an expected annualized export income of US$ 16.3 billion in 2022 (US$ 13.3 billion in merchandise exports and US$ 3 billion in services exports) the country is being deprived of a staggering US$ 6.8 billion in 2022 alone due to corruption and social apathy of Sri Lanka's business elite. 
This is driving the economy further down the path of a liquidity trap and cutting off working masses from access to affordable food, healthcare, education, clothing, and other means of subsistence. 
Sri Lanka's monetary law stipulates that residual export income must be fully repatriated to the domestic financial system within 180 days from the date of shipment or provision of services. 
If only 23% of export incomes are repatriated throughout the year only US$ 3.75 billion will flow into the country's financial system. (US$ 10.6 billion can be expected if 65% of incomes were repatriated, as at pre-2022 levels). 
Furthermore, the Ceylon Chamber of Commerce has absolutely nothing to 'enlighten' us on this issue as it usually does on everything pertaining to the economy and how to set economic policy. The Chamber has also been quick to condemn protesters for 'destabilizing the economy'. 
Yet, when it is reported that its own members are the main instigators and beneficiaries of Sri Lanka's economic collapse, they choose to remain silent behind a shroud of neutrality and impartiality. This is despite the crimes committed by its core members frequently appearing on the national press.
The true scale of mis-invoicing
The CBSL Governor also stated there are accusations that the import and export sector corporate elite are stashing away US$ 35 billion of foreign exchange inflows in offshore accounts since 2007 up to now. He stated that while he himself does not believe this, it is business elite's responsibility to counter such allegations. 
Here, we bring to the CBSL Governor's attention that the alleged figure is close to US$ 40 billion being illegally taken from the economy through trade mis-invoicing between 2009 to 2018, according to widely-cited analysis published by Global Financial Integrity (GFI), a globally reputed think tank on illicit financial flows. Their analysis was based on cross referencing UN commercial trade data only on Open Accounts transactions and leaving out international trade in services and merchandise trade through Letters of Credit – this means to say that the estimated outflow is a gross underestimation!
The undersigned are therefore particularly surprised that the CBSL Governor does not consider this issue seriously. While not a concern of the Sri Lankan economic establishment, mis-invoicing is a widely studied phenomenon elsewhere in the world and is attributed as the main cause of impoverishment and perpetual stagnation in Africa (see UNCTAD, 2020, 'Economic Development of Africa'), countries in Latin America (see UNCTAD, 2016, 'Trade Mis-invoicing in Primary Commodities') and in parts of Asia. Alternately, the Governor's statement implies that he is in fact aware of mis-invoicing and is attempting to absolve the Central Bank of the responsibility of investigating the largest financial crime committed in Sri Lanka's history that has ravaged its economy and people. 
Repatriation and wage increases, not privatization
In this connection, the unelected President Ranil Wickremesinghe in his 2023 budget speech asserted that even profit-making state institutions should be privatized as a solution to the foreign exchange crisis and the yawning budget deficit, and that he hopes to raise approximately US$ 3 billion by doing so. Thus, after the corporate elite of the country has driven the economy to its knees through its corrupt practices, the solution is to sell state assets. 
However, repatriating the normal ratio of export incomes in 2022 alone can reap well over twice as much as what is expected by selling off state institutions. This goes to further show the devastating lack of common sense and understanding of the country's economic problems as well as the collusion of the country's corrupt corporate elite and its political establishment. 
Furthermore, the export sector recorded tremendous growth in profits during the year due to collapse of the rupee by around 80%, the increase in world market prices and the brutal suppression of workers' demands for higher wages corresponding to rupee depreciation. Such increases in wages would, however, simultaneously alleviate the dearth of foreign exchange in the domestic banking system required to ensure the availability of essential imports and improve the liquidity position of banks. This is because exporters will be compelled to increase the rate of repatriation of export incomes to pay higher wages. This underlines the fact that wage suppression in the export sector is also contributing to the foreign exchange crisis the economy is currently facing.
Furthermore, the colossal loss of tax revenue on account of trade mis-invoicing is also causing chronic instability in government finance and escalating public sector indebtedness.
In light of all the above, we the undersigned demand the Government and the Parliament to:
Immediately cease any move to privatise state assets and instead act in the national interest and take steps to repatriate foreign exchange flows illicitly transferred out of the banking system by our Export and Import Sector Companies. Repatriation of outflows will boost foreign reserves of the monetary authority, substantially appreciate the currency and cut down interest rates. It will further significantly contribute to reducing the internal price level and improving living conditions of the public.

increase export sector wages at the same rate of currency depreciation as a means of ensuring justice in income distribution and the wellbeing of working people. 

holding repatriated funds in a designated investment fund under the purview of the Central Bank and deployed in reviving domestic industrialization and ensuring the supply of essentials.

(NewsWire)