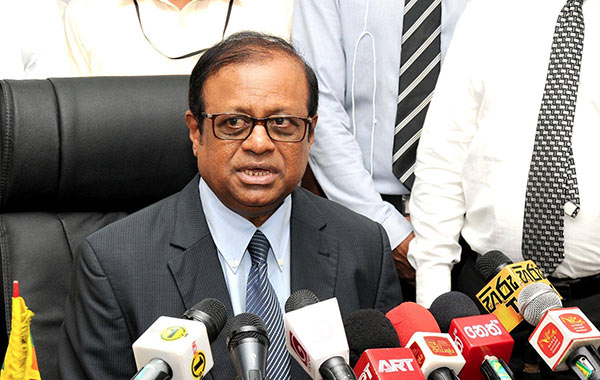 Education Minister Susil Premajayantha says he will intervene in the decisions pertaining to the daily power cuts and proposed electricity tariff hike in view of the upcoming GCE Advanced Level Examinations.
Speaking in Parliament today, the Education Minister said that the examination is scheduled from January to February 2023 and around 350,000 students will be sitting for the examination. 
He pointed out that power cuts during this period will disrupt the scheduled state examinations and inconvenience the students.
Minister Premajayantha also stated that an increase in electricity bills at this juncture would be unaffordable amidst the current high cost of living.
The Education Minister assured to take up the matter at the next Cabinet meeting, as well as with the Minister of Power and Energy, in order to look at the possibility of providing relief to the people. 
He made the assurance in response to a question raised by the Opposition Leader MP Sajith Premadasa on the recent Cabinet approval granted to increase electricity tariffs under two slots in January and June 2023.
"People are living in unbearable conditions. On one hand, electricity charges are being increased and on the other hand, when global oil prices drop, there is no reduction in fuel prices. There should be some humanity to this," Premadasa said.
On Wednesday (30), it was reported that the Cabinet has approved increasing electricity tariffs under two steps in January and June 2023 to cover the current losses of the Ceylon Electricity Board (CEB).
This was disclosed at the meeting of the Sub Committee on Identifying the Short & Medium-Term Programmes related to Economic Stabilization of the National Council held under the Chairmanship of MP Patali Champika Ranawaka on Tuesday (29).
During the meeting, electricity board representatives stated that electricity tariffs should be increased by about 70% in order to cover the current loss.
However, the Public Utilities Commission of Sri Lanka (PUCSL) has refuted reports pertaining to a possible hike in electricity tariffs. 
PUCSL Chairman Janaka Ratnayake said that no electricity tariff hike is being considered at present. (NewsWire)