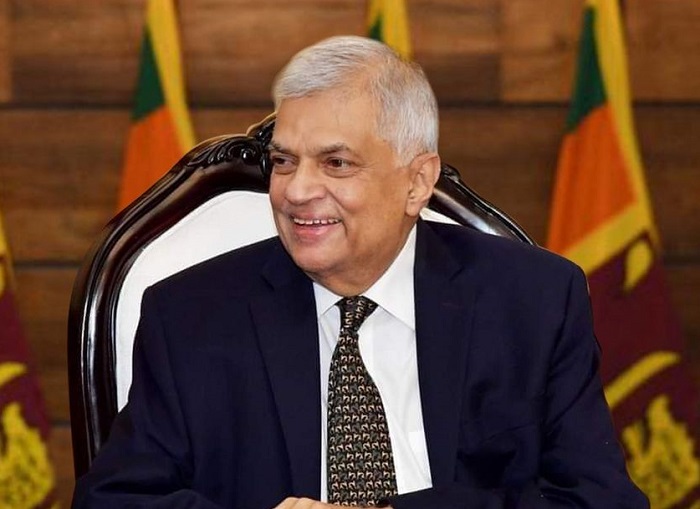 Sri Lanka can be made a regional hub for education, President Ranil Wickremesinghe said today. 
Addressing Parliament, he said Sri Lanka is currently allowing billions of dollars to go out of the country, at least three billion.
He said, however, if the matter is properly addressed, the nation will be able to attract another 10 billion dollars. 
"Do we need the same schools we had when free education was introduced in 1946 or the same schools we had in 1980? I think we need schools that look ahead to 25 years beyond 2023. The entire system that we are used to will change. MP Eran Wickramaratne will tell you all that we may not have brick-and-mortar universities at the end of the day. It could be something else. However, why can't we be the regional hub for that?" he said.
The President said, "Sri Lanka can be a regional hub for education. Let us make up our minds. You are allowing billions of dollars to go out, at least three billion. So not only can we retain that 3 billion, but if we do it right, we will be able to attract another 10 billion. We must do that. Can we be saying these are students and taking in those who are 40-50 years and expect to rectify this system? That's all I am saying. Some may attack me for it, but I don't mind. That is a fact. I said it earlier as well, earlier, we entered universities and passed out by the age of 21 or 22. Yet today, how many pass out by that age?"
"I think many can pass out by the age of 21-22. We were law students at the time and we all passed out by that age. Yet, can this be done today? So are we going to face this issue or not? That is the question and that is why I ask if we are all going to face this issue and stop it. Young men and women must pass out and leave university by the age 21-22. Then they can have jobs. Now we have to tailor the courses to suit the job market. In the future, we may experience a shortage of job opportunities in the job market, especially in the arts and social science fields. Hence, I would like the national council and the other committees of parliament to focus their attention on this issue. This issue could only be resolved if the matter is presented to these committees."
President Wickremesinghe added that "the only issue that remains is whether the government is going to do it alone or whether the Opposition will join with the government and support its program or whether they will get onto the streets and start protesting. So we have to decide which course of action we are going to take. Developing the education sector is a step taken  for the betterment of the future generations." (NewsWire)