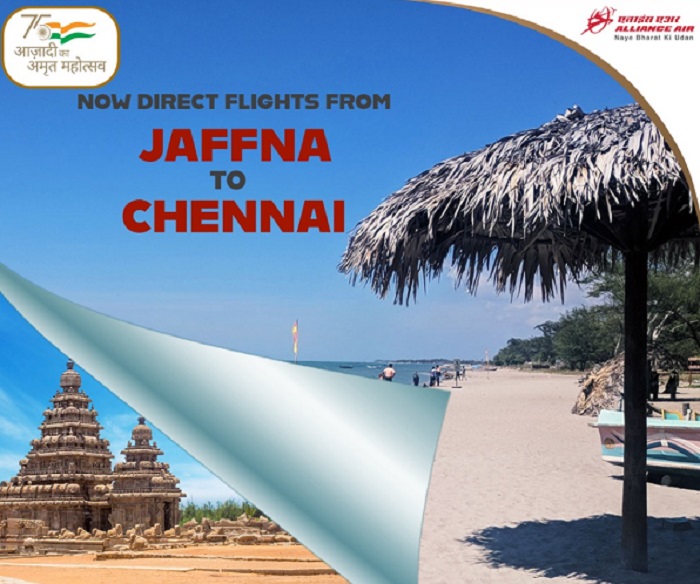 India's Alliance Air will commence commercial flight operations to Sri Lanka's Jaffna effective from Monday, 12th December 2022.
Alliance Air will commence flight operations from Chennai International airport to Jaffna International airport and back.
According to the Airport and Aviation Services (Sri Lanka) (Private) Limited, this direct flight will operate 4 days a week. 
Apart from being Alliance Air's maiden international foray, it has connected Chennai to Jaffna after a gap of 41 years. 
Flyers coming into Chennai from Delhi, Coimbatore, Ahmedabad, Hyderabad, Bengaluru, Mumbai, Dubai, Trivandrum & Muscat have the option of connecting onwards to Jaffna over Chennai making air travel more convenient. 
To know more about Alliance Air's various promotional offers, passengers can log on to: www.allianceair.in or contact any of its travel agents. (NewsWire)