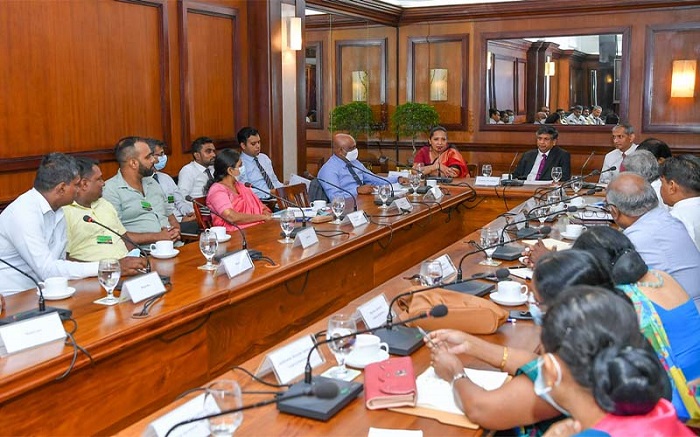 A committee is to be appointed to probe into issues that have arisen in connection with the white water rafting water sport in Kithulgala due to the Broadlands hydroelectric project, the President's Media Division (PMD) reported. 
Secretary to the President Saman Ekanayake has issued instructions to appoint the committee to look into the problems that have arisen in connection with the water sport around the Kitulgala area and to make recommendations on possible solutions.
The President's Secretary issued these instructions during the discussion held at the Presidential Secretariat yesterday (23) to find possible solutions to the said issues.
He also advised that this committee, comprising officials from the Ministry of Tourism and line institutions, conduct a field investigation into the issues raised and submit a report within two weeks.
White water rafting in the Kitulgala area has drawn a large number of local and foreign tourists.
According to those who provide related services, the Broadlands hydroelectricity project has had a significant impact on the operation of the Kithulgala water rafting industry. As a result, their livelihoods have been greatly impacted, and they have requested the authorities to help save this sport, which has the potential for earning foreign exchange for the country.
The Director of Broadlands Hydropower Project, who participated in this discussion, stated that steps have been taken to cooperate with the Kithulgala white water rafting service provider community in accordance with existing technical arrangements.
However, the President's Secretary drew attention to the practical issues raised by the community providing relevant services and directed officials to provide solutions as soon as possible.
Member of Parliament Rajika Wickramasinghe, Secretary of the Ministry of Sports and Youth Affairs K. Mahesan, Secretary of the Irrigation Ministry U.D.C. Jayalal, and officials from the Ministry of Tourism, Ceylon Electricity Board, Central Environment Authority, and other line institutions took part in this discussion. (NewsWire)