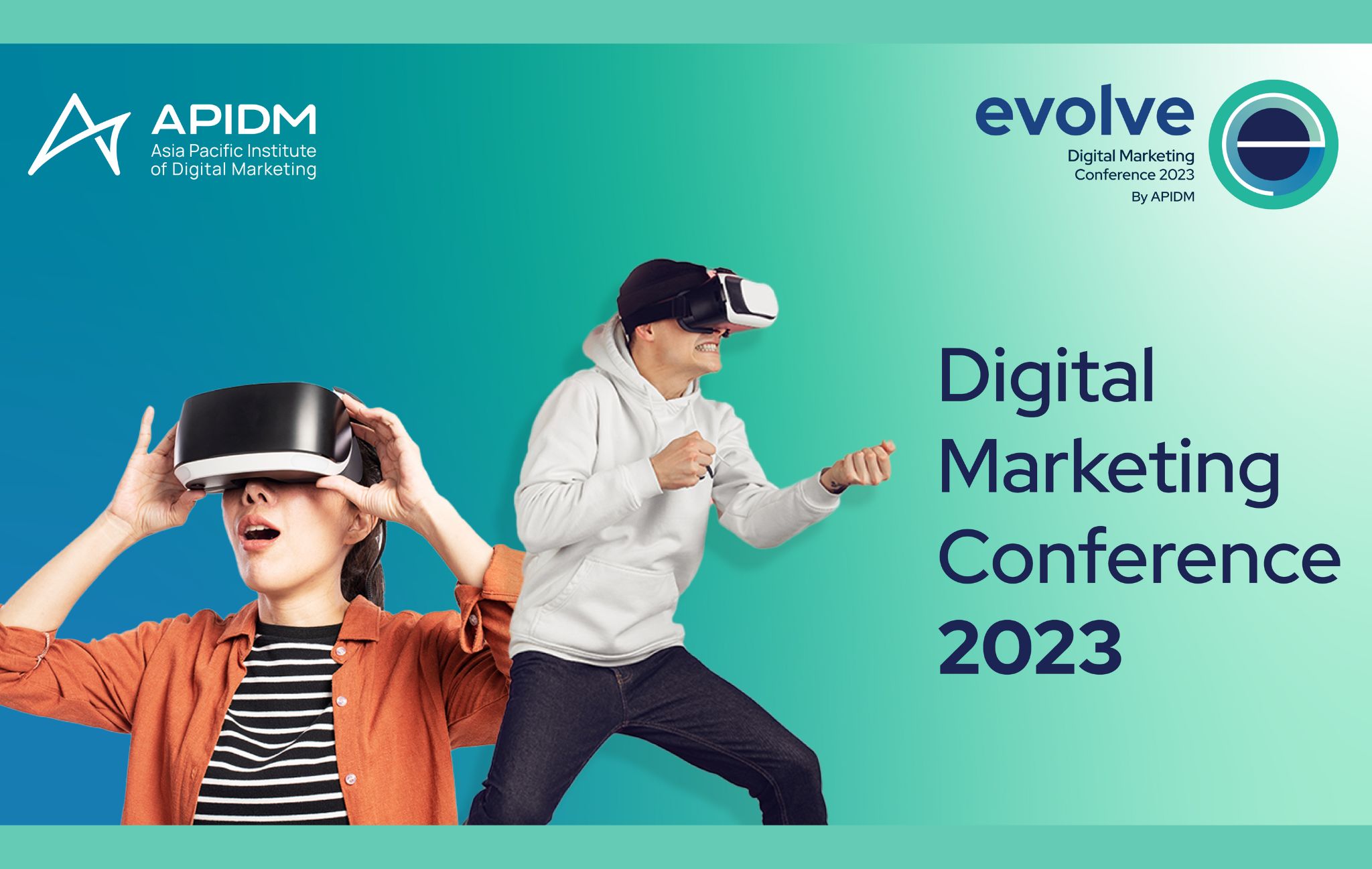 Equipping Digital Marketers for 2023 and Beyond
The Asia Pacific Institute of Digital Marketing (APIDM) is excited to announce the upcoming EVOLVE 2023 conference, set to take place online on January 30th and 31st, 2023. The theme of this year's conference is "Equipping Digital Marketers for 2023 and Beyond."
"We are thrilled to be hosting EVOLVE 2023 and bringing together the best and brightest in the digital marketing industry," said Amitha Amarasinghe, Co-Founder and CEO of APIDM. "With the rapid changes happening in the digital landscape, it is more important than ever for professionals to stay informed and up-to-date. Our conference provides an unparalleled opportunity for attendees to learn from experts and gain valuable insights to drive their businesses forward."
EVOLVE 2023 will offer a comprehensive program featuring keynote speeches, panel discussions, and actionable insights that can be added to practicing marketers' toolkits. Attendees will have the opportunity to learn from some of the most respected names in the digital marketing industry and equip themselves to take on the challenges in digital marketing in 2023. The conference will cover a wide range of topics, including 'The Most Demanded Digital Marketing Skills, to Grow Your Career in 2023'; 'Digital Signatures – Legality and Utility'; 'Think Like a Digital Marketer'; 'Spotify Advertising and the New Era of Digital Audio Ads' and 'Is your Marketing plan GenZ Optimised'.
The conference will feature speakers such as Anna Górka, Spotify Partner Director; Monika Sviderskė, Marketing Lead at Lossless; Jermiah Su, the Chief Marketing Officer of Superminted; Shehan Selvanayagam, Founder & Managing Director of Loops Integrated; Chamara Peiris, Founder & CEO at LEEG; Kushlani De Silva, Head of Marketing at MillenniumIT ESP; Dr. Samanthika Gallage, Assistant Professor of Marketing, from the University of Nottingham; Krista Neher, CEO of Boot Camp Digital; Hisham Zulfiqar, Co-Founder at Digibrush; Achala Weerasuriya, Chief Executive Officer at LIVEROOM; Vachintha Piyadasa, Manager – Digital Communications Nestlé Lanka PLC; Channa De Silva, Chief Executive Officer, Lanka Clear; Kabeer Rafaideen, Chief Executive Officer, ALT X; Infas Iqbal, Chief Marketing Officer, Saltside/ikman.lk; Shalendra Mendis Director, Digital, GroupM; Channa Tennakoon, Head of Media/Digital and Activation, Unilever; Malinda Senanayake, Head of Growth, Meta; Chandranath Gamage, Manager – Paid Media, Ogilvy Digital.
Additionally, the conference will feature two panel discussions on "Redefining Customer Service Delivery with Artificial Intelligence (AI)" and "Leveraging the Scope of the Creator Economy for Brand Presence" on January 30th and 31st, respectively. Day 1 features Chamara Philip, Isura Silva, and a speaker from Gupshup and will be moderated by Amitha Amarasinghe. Day 2 features Mohenesh Chamith Buthgumwa, Gehan Blok, Gamika De Silva for the panel discussion and will be moderated by Kushlani De Silva.
EVOLVE 2023 is designed to serve marketers in Asia with digital-related content that is trending and in high demand. The conference features a variety of foreign and local speakers to ensure that participants are presented with a diverse range of knowledge. Early bird registration
APIDM is committed to helping professionals and businesses stay ahead of the curve in the constantly evolving digital landscape. By initiating EVOLVE 2023, APIDM remains on a mission to bridge an existing knowledge gap for digital marketers to aid them to upgrade themselves in the digital era.