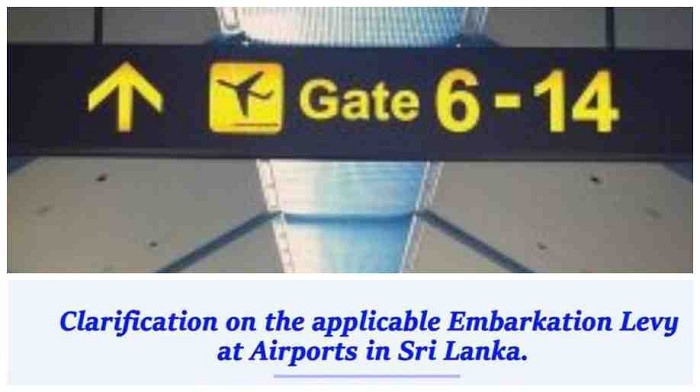 The Civil Aviation Authority of Sri Lanka (CAASL) has issued a clarification on reports circulating on the embarkation levy imposed by the Government of Sri Lanka. 
Issuing a special notice, the CAASL stated that the embarkation levy has been in existence since 2003, adding that it is included in the airfare and no further payment is required.
The CAASL further stated that the government has only granted a reduction of 50% for the Jaffna and Ratmalana airports, while Mattala has been declared as free of embarkation levy.
The CAASL added that the embarkation levy at the Bandaranaike International Airport in Katunayake will remain unchanged at USD 60. (NewsWire)