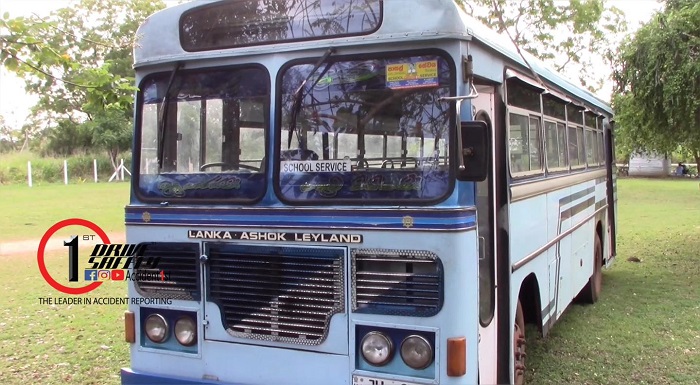 Pic : Accident1st
A 06-year-old girl has died after being run over by a school transport service bus due to the reckless driving of the bus driver.
According to reports, the accident had occurred in the Gambirigaswewa area in Anuradhapura last afternoon (24).
The child who had finished school had travelled on the bus to a relative's house and had fallen off the bus as it had taken off while she was getting off the bus. 
The child is reported to have been run over by the bus and succumbed to injuries as a result. (NewsWire)