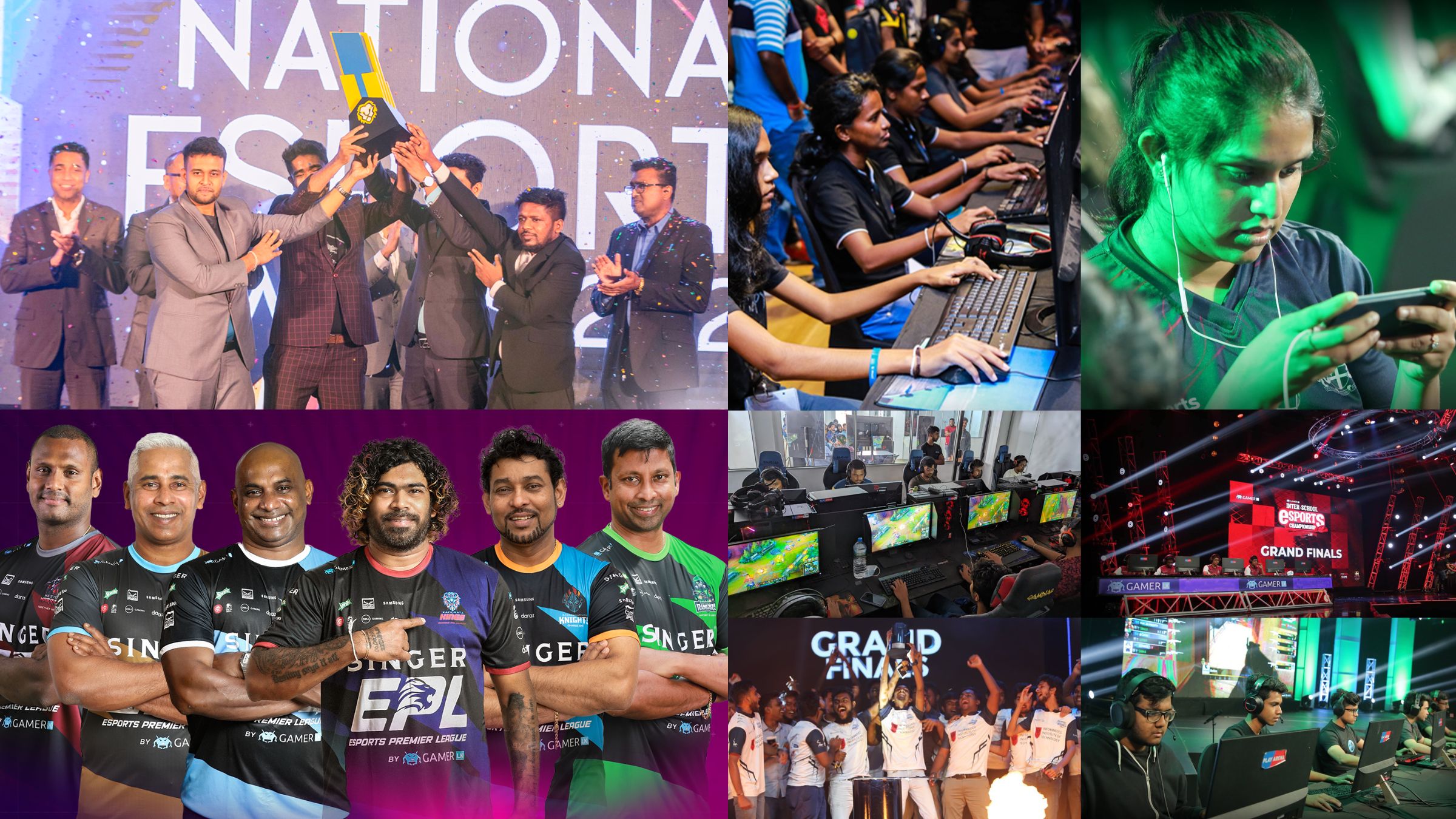 Gamer.LK, Sri Lanka's leading Esports organisation, has announced its 2023 roadmap which promises to be an exciting year for Esports athletes and enthusiasts alike. The roadmap features a wide range of Esports events, leagues and championships happening throughout the year.
The 2023 roadmap kicked off in February with the IGE Community Series and the Dialog-SLESA National Esports Awards. This followed with the Sri Lanka Esports Nationals organised by the Sri Lanka Esports Association in March where top athletes competed to earn their way into the Sri Lanka Esports National teams. Gamer.LK Women's Cyber Games will be happening later in the year, aimed at providing a platform for female gamers to showcase their skills.
May brings Gamer.LK's Inter-University Esports Championship and the IGE Challenger Series, while June will feature the DialogSLESA All Island Free Fire Championship, expected to become one of Sri Lanka's most popular Esports events.
The second half of the year will see Gamer.LK's Mercantile Esports Championship in July, followed by the IGE Community Series in August. In September, the Sri Lankan National Esports team will compete and represent Sri Lanka at the Asian Game, and the popular PUBG MOBILE  event, the Esports Premier League will return.
In October, Gamer.LK's Inter-School Esports Championship will take place, followed by the 15th World Esports Championship in Romania where Sri Lanka's National team will also be competing. The year will end with the National team playing at the Global Esports Games in Riyadh following the IGE Masters South Asia and the return of Gamer.LK's most prestigious event, Sri Lanka Cyber Games, in December.
Three new tournaments have been introduced by InGame Esports, the global brand of Gamer.LK. The IGE Community Series; an amateur series designed to awaken the community's interest in Esports, allowing grass-root level teams to showcase their talents. IGE Contenders is a highly competitive tournament that attracts top teams from each country, while IGE Masters is an invitation-only tournament for the best teams from IGE Contenders, with one of the most prestigious and exciting tournament formats of the year.
"The new IGE Masters,Contenders and Community series marks a significant milestone in our vision for developing Esports in South Asia. These series will provide a platform for players to compete at all levels, showcase their skills, and be recognized for their achievements" said Raveen Wijayatilake, CEO of Gamer.LK. "We believe that Esports has the potential to become a major industry in Sri Lanka and South Asia, in a multiplicity of different avenues and we are committed to providing a platform for Esports athletes and people passionate about video games to excel within this ecosystem"