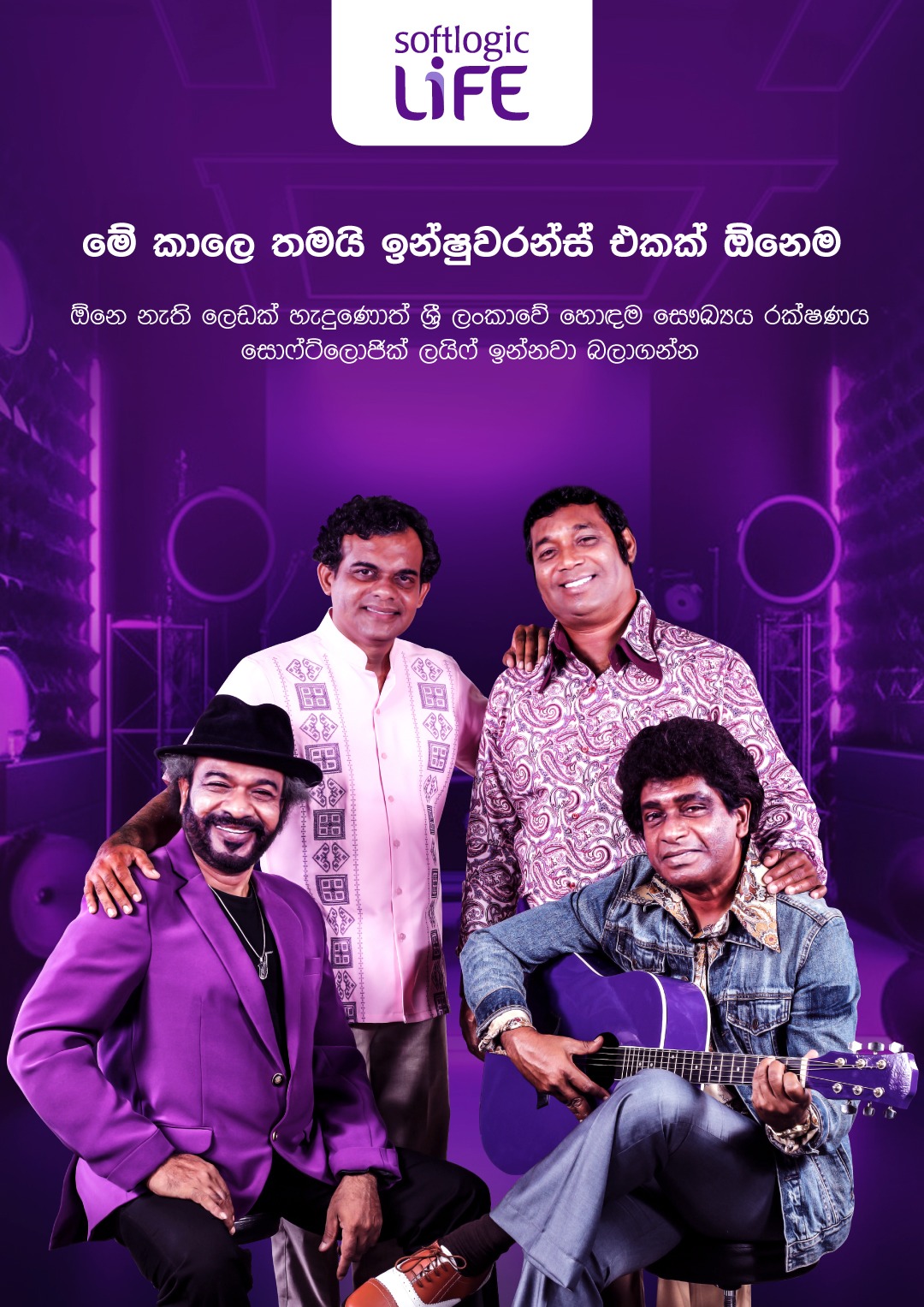 Softlogic Life, currently the second largest Life Insurance Company in Sri Lanka, has launched a first-of-its-kind Artificial Intelligence (AI) and "Deep Fake" technologies generated television commercial honoring some of the biggest musical legends of Sri Lanka. The television commercial launched on June 01, 2023, brings to life late Sri Lankan artists Sunil Perera, H R Jothipala, Clarence Wijewardena and Milton Mallawarachchi.
"Deep fake" which is a cutting-edge AI-driven technique, has the ability to recreate images and videos and is a buzzword that is revolutionizing the world. This commercial has not only allowed Softlogic Life to delve into this space but also introduce Sri Lanka to this format of brand storytelling.
The late musical legends who are the inspiration behind this commercial were exceptional personalities that lived life to the fullest and delighted their fans and the entire country with music that will live forever maintaining their own styles in their own way, in the entertainment industry. Their passion helped them overcome barriers and challenges that in turn have helped Sri Lankans from all walks of lives get through some of the toughest times in everyday life. Their music continues to echo through, musical events, weddings, tv shows, parties and is inextricably woven into the fabric of our society.
Commenting on the launch of the commercial Managing Director Softlogic Life Mr. Iftikar Ahamed commented "Softlogic Life is a brand that has always strived to inspire the nation to pursue their passions and live life to the fullest and the legacy of these wonderful personalities we felt should be brought to the forefront through a different dimension with a message of protection that will benefit many through our brand calling. He further added "Deep fake technology is transforming brand storytelling by unlocking new realms of creativity and narrative possibilities. It empowers brands to establish emotional connections, challenge the status quo, and collaborate with technology experts to create captivating campaigns. However, as brands explore this innovative technology, they must prioritize transparency, ethics, and authenticity to maintain the trust of their audiences"
About Softlogic Life-
We are today one of the largest Life Insurers in Sri Lanka. Our parent company, Softlogic is one of Sri Lanka's most dynamic conglomerates, and our Insurance arm has created a brand, that has revolutionized the Life Insurance Industry in Sri Lanka. Other significant stakeholders in the company include global investors Leapfrog Investments.