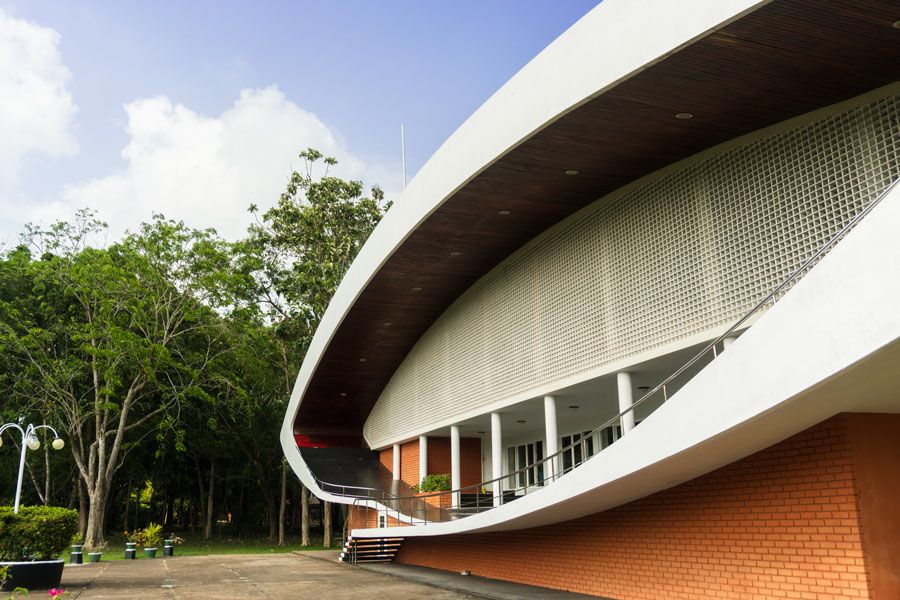 Jamiah Naleemiah completes 50 years as a milestone of Islamic Studies in Sri Lanka
Written by- Khalidh Rizwan
Jamiah Naleemiah, located in Beruwala, Sri Lanka, is a well-known Islamic educational institution. This institution was founded in 1973 by the late Al-haj Naleem, who performed numerous vital activities and a role model for Sri Lankan Muslims. It has subsequently established itself as a center of excellence, providing comprehensive educational programs for Muslim males and inspiring generations of students to pursue Islamic studies.
The institution's mission is to produce intellectually sound, professionally competent, morally enriched, balanced and integrated personalities committed to generate and disseminate knowledge through innovative teaching, training, learning and research while contributing to the society, nation and humanity as a whole.
Jamiah Naleemiah provides a venue for students to broaden their knowledge of Islamic beliefs while also receiving a well-rounded education that equips them to make a meaningful contribution to society.
The institution provides students with a total of seven years of study, comprising three years after Ordinary Level examination to the Advance Level examination and four years for the bachelor's degree. It is vital to highlight that this academic term is designed to enrich a student's critical, life-changing period.
During the first three years of Naleemiah, the Center for Foundation Studies prepares students in all four languages and basic Islamic religious disciplines, which is required for the other four years of Jamiah Naleemiah's Faculty of Islamic Studies.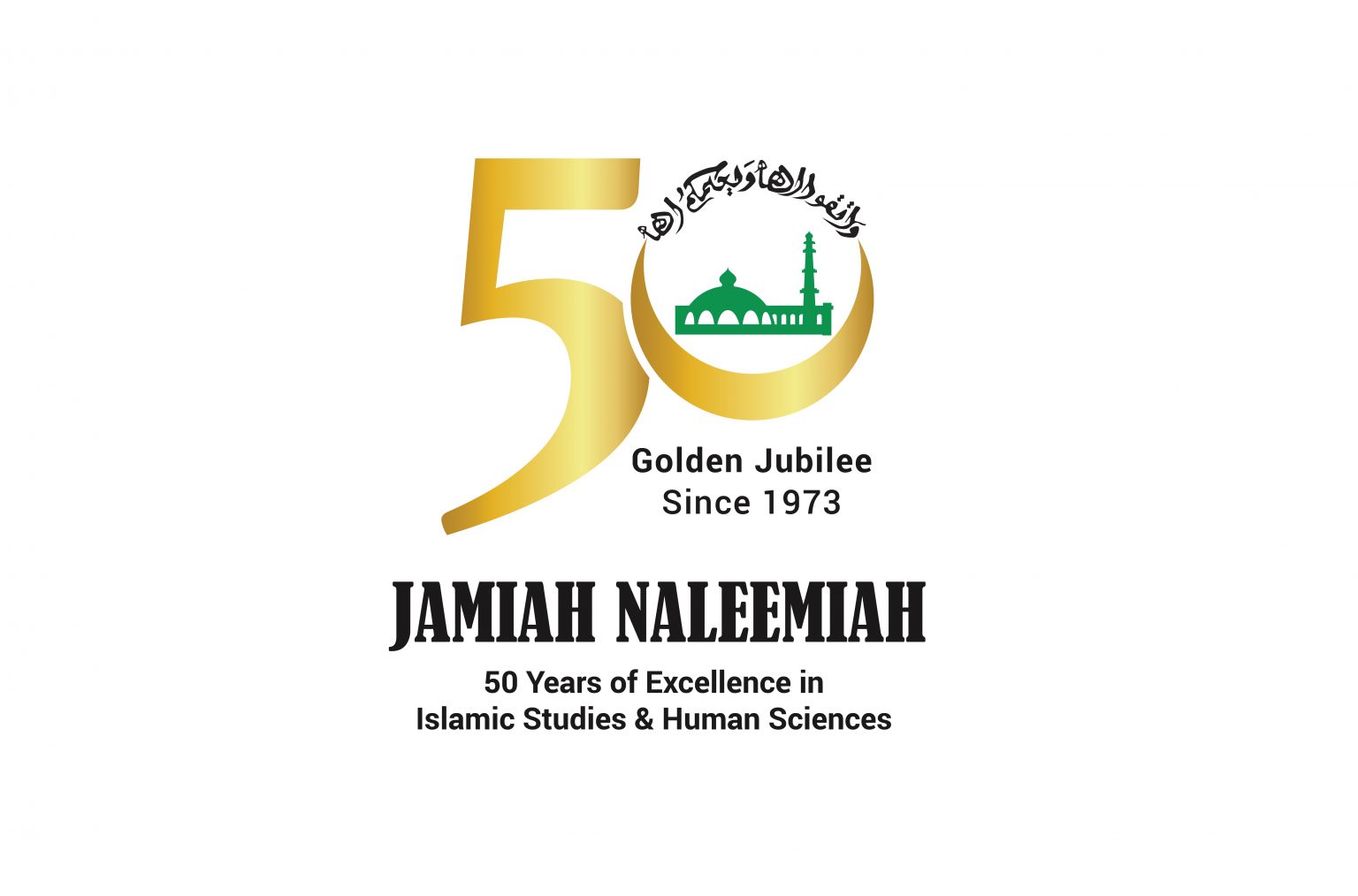 Jamiah Naleemiah's curriculum aims to balance religious studies and modern disciplines. The Quran, Hadith, Islamic jurisprudence, Arabic, and Islamic history are studied by students. They also receive special instruction in all four languages, including Arabic, and several social science related disciplines in addition to these basic subjects.
The institute's emphasis on academic rigor guarantees that students get a well-rounded education that will help them succeed in a variety of disciplines of study. Jamiah Naleemiah fosters a profound grasp of Islamic teachings within a modern environment by promoting critical thinking, research abilities, and intellectual inquiry. The students are mentored by knowledgeable and experienced lecturers who not only transmit knowledge but also act as mentors, nurturing each student's personal growth and development.
Beyond academics, Jamiah Naleemiah places great importance on character building and community engagement. The institution actively promotes values such as compassion, empathy, tolerance, and respect for diversity. It encourages students to actively participate in social welfare activities, outreach programs, and interfaith initiatives, fostering an environment of inclusivity and understanding.
Many Jamiah Naleemiah graduates have gone on to pursue PhD, Masters, and bachelor's degrees in local and international universities. Additionally, it's important to note that 27 of the Jamiah graduates have PhDs in various fields. So, these students who have gained expertise in various fields, are now contributing to society as scholars, authors, instructors, lecturers, high commissioners, lawyers, professionals, and community leaders over the years. Their efforts extend beyond Sri Lanka, with numerous graduates working as peace, knowledge, and understanding ambassadors in many parts of the world.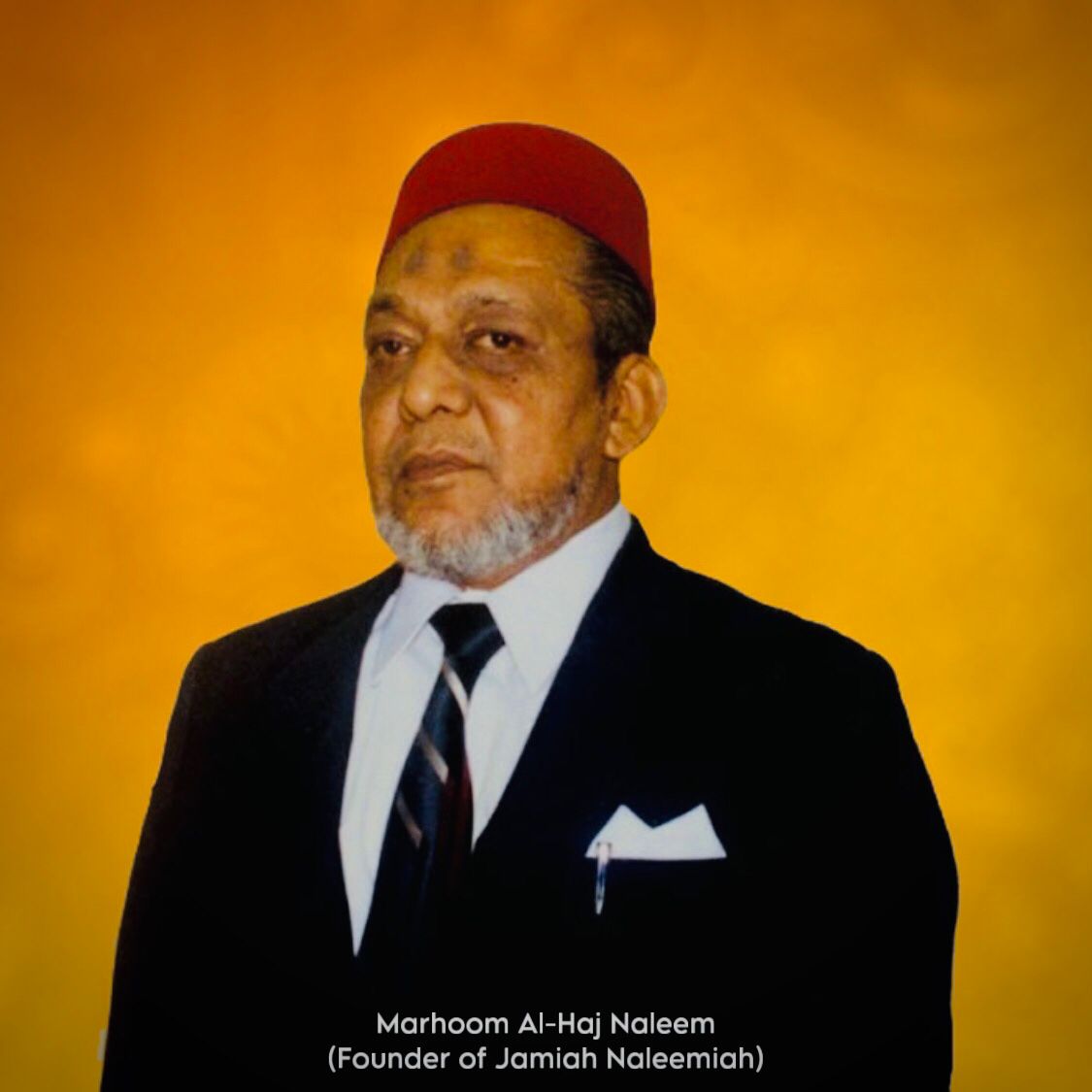 In addition, the institution actively participates in research and academic collaborations, encouraging intellectual interaction and contributing to the larger academic discourse on Islam and Muslim society. Jamiah Naleemiah has become a focus for intellectuals and researchers interested in examining Islam's rich intellectual heritage through conferences, seminars, and its students' publications.
Jamiah Naleemiah's dedication to academic excellence, moral values, and community service has garnered widespread recognition and admiration, both within Sri Lanka and internationally. Its alumni network is a testament to the institution's success in nurturing well-rounded individuals who are equipped to contribute positively to society.
And with the blessing of almighty, this year Jamiah Naleemiah completes 50 years of excellence and holds a steadfast place in Sri Lankan Muslims' history. On the 24th of June at BMICH, it will also celebrate its golden jubilee and general convocation ceremony in a grand manner with the participation of many significant national figures.