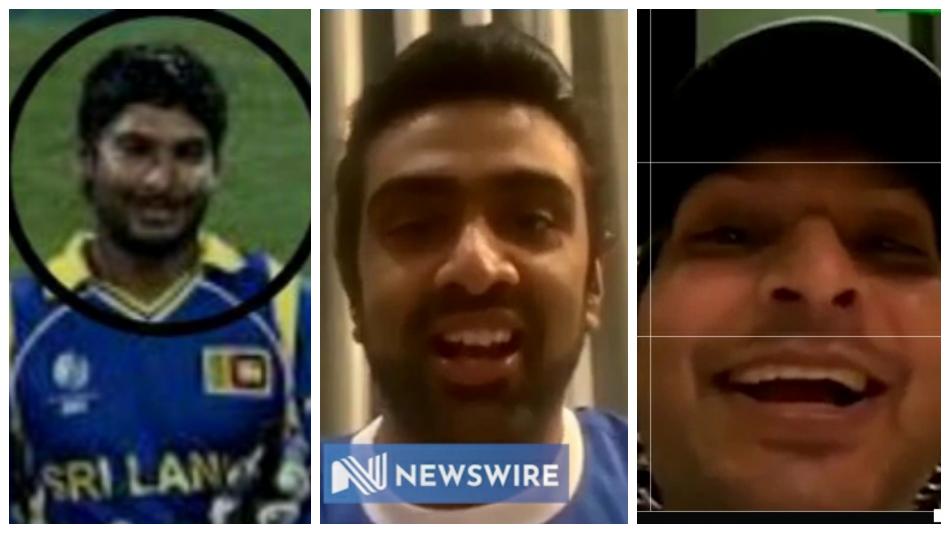 2011 World Cup final is in the news these days with the fixing allegation levelled by former minister Aluthgamage. Meanwhile, another talking point is why did Kumar Sangakkara smile when India celebrated the victory. Recently, during an interview, Indian spinner Ravi Ashwin asked Sangakkara about it. While relying to the question, Sangakkara explained to Ashwin as to how Sri Lanka missed Angelo Mathews' contribution in the final.
Kumar Sangakkara was seen sporting a smile as he watched MS Dhoni and Yuvraj Singh celebrate India's World Cup 2011 final win against Sri Lanka at Wankade.
"I think, in my life, living in Sri Lanka, there are lots of things that bring you down. There are lots of things that you worry about. 30 years we have had wars, we have had natural disasters in 2005. We have so many different issues but one of the greatest things about Sri Lankans is resilience. It is just inborn in us. When we play, we want to win, we are extremely competitive," Kumar Sangakkara said.
"Whether we win or lose, we have this equilibrium on how to take a win or loss. The smile hides a huge amount of sadness, of disappointment, of thinking of 20 million people back in Sri Lanka who had been waiting for this for so long, since 1996.
"We had an opportunity in 2011, opportunity in 2007, then T20 opportunities in 2009 and 2012.
"So sometimes, the best way to take victory or defeat is to understand that that's the way life is. Not every single thing goes your way. But the important thing is to be able to take that the same way.
"No extreme highs or no extreme lows with emotions. That's the way we kind of played our game. Not just me, but a lot of Sri Lankan cricketers.
"That was a case of thinking 'well another one is gone. What can you do? You got to get ready for another final in 4 year's time'."
"And the fact that with Angelo's injury, we played a 6-5 combination. All these factors working in. 100 percent, if Angelo had been fit, I know we would have chased. I don't know whether the result would have changed but absolutely (would have chosen to chase).
"Because that balance of Mathews at 7 If you look at whatever we did, Mathews' overs and his ability to bat with the tail and read situations was an incredible bonus to us" said Sangakkara.