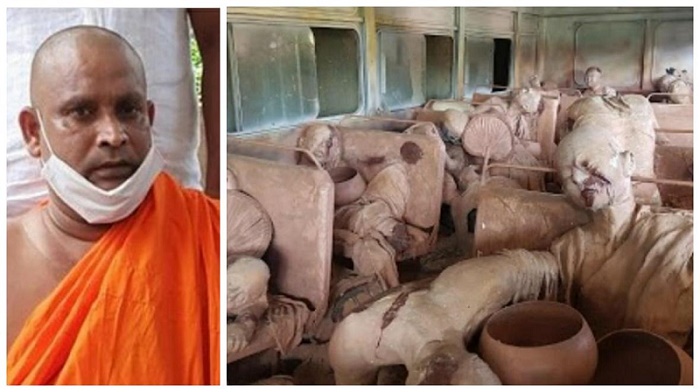 A Fundamental Rights (FR) petition was filed at the Supreme Court today on the Aranthalawa massacre, in which 33 Buddhist monks and four civilians were massacred by the LTTE on 02 June 1987 in Ampara.
The petition was filed by Venerable Andaulpatha Buddhasara Thero who sustained critical injuries in the Aranthalawa Massacre.
In his petition, the Thero requested the Court to initiate legal action and prosecute living LTTE members who were involved in the incident.
He further requested the Supreme Court to issue an order to provide a compensation of Rs. 20 million for the injuries he sustained in the attack.
The Attorney General, Acting Inspector General of Police (IGP), and Director of the State Intelligence Service have been named as respondents in the FR petition. (Newswire)