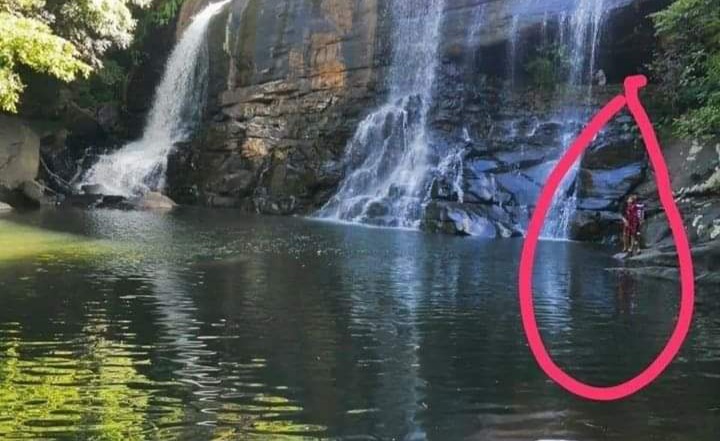 The photographer who conducted the wedding pre- shoot at the Sera- Ella Waterfall in Laggala, Matale on Sunday (28), which led to the death of the groom, has revealed details of the unfortunate incident.
Chief photographer Nandana Amaratunga said they were informed and shown the location by a group of people who had previously visited the waterfall.
"We arrived at the location. There were close to 50-60 people at the site at the time of the incident. We called out to them, but no one responded." he said.
Amaratunga said that he then jumped into the water and when he tried to reach out the camera stand in his hand to the groom, the latter had been dragged underwater by then.
Dilan Rashitha, another photographer who was part of the pre-shoot revealed that he and some others from the team were standing at a distance to splash water as part of special effects for the photograph.
"At that time, we saw the girl first slip on the rock, but the boy held her. Then both slipped together and fell into the water.' he said.
Meanwhile, the bride said they were instructed to get into the water by the photographer.
"When we stepped on the rock, we slipped, fell into the water and got dragged away. I cannot remember anything after that. No one attempted to save the groom." she further said.
The Mother of the bride said a boy, who was not part of their group, had immediately jumped into the water and had dragged the bride by her hair to safety. But no one could save the groom and he drowned" she said.
(Newswire)
Couple fall into Sera Ella waterfall during wedding pre-shoot, groom reported missing.