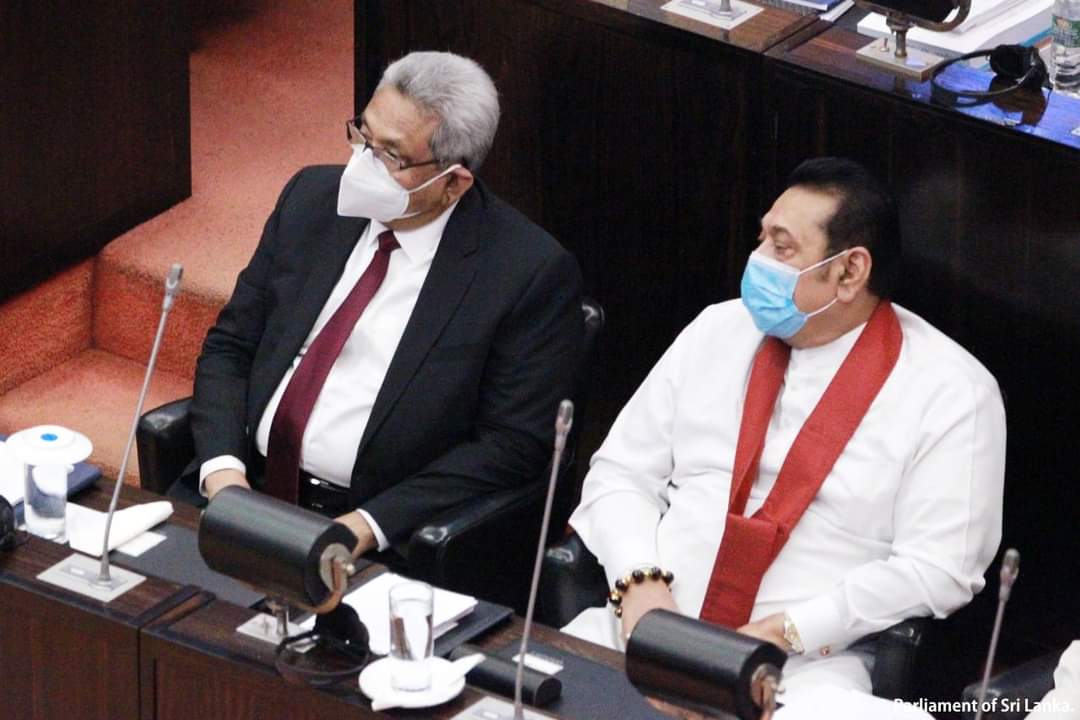 President Gotabaya Rajapaksa would carry out a Cabinet re-shuffle in January next year, The Sunday Times newspaper reported.
"20A now allows him to retain any portfolio, he is expected to retain two ministries –Defence and Technology. As the Minister in charge of technology, all matters related to development of IT will come under his purview." The Sunday Times newspaper said in its political column.
According to the Sunday Times State Minister Sarath Weerasekera will be elevated to Law and Order Minister.
"Government sources said yesterday that Basil Rajapaksa is most likely to enter Parliament by January next year. This will pave the way for his inclusion in the Cabinet of Ministers. This week he has been under pressure from both President Rajapaksa and Premier Mahinda Rajapaksa to enter Parliament." It added.